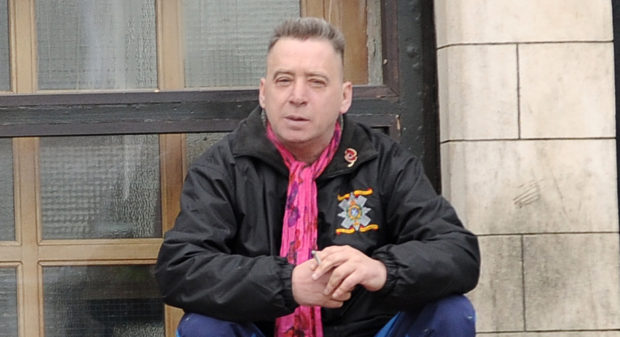 A Kirkcaldy man who trolled former MP Roger Mullin in a series of menacing emails has been fined £450.
James Wells appeared at Kirkcaldy Sheriff Court on Wednesday after sentence had previously been deferred for him to be of good behaviour.
The 55-year-old, of Aitken Court, was found guilty of engaging in a course of conduct which caused the former SNP politician fear or alarm between December 2016 and January 2017.
A two-day trial in March heard how Mr Mullin was told in one threatening message he would "pay" for his "ignorance".
The SNP member, who subsequently lost his seat to Labour's Lesley Laird, was reluctant to report it to the police but felt he had no choice due to the menacing nature.
Wells had been banned from entering Mr Mullin's constituency office on Kirkcaldy High Street but the special conditions were lifted following the snap election in 2017.
Defence solicitor Lee Qumsieh said: "Sentence was deferred following a two day trial back in March for Mr Wells to be of good behaviour.
"He does appear to have taken the opportunity to stay out of trouble. He is still engaging with the relevant agencies and taking medication.
"Eight months have passed and he has not come to the attention of the police."
In sentencing, Sheriff Derek Reekie said: "He caused alarm not only to a serving MP but also to the staff at his office who had the misfortune to see a number of communications that were unusual but quite sinister.
"I gave you the option to demonstrate that there would be no repeat and eight months have now passed.
"However, the matter was significantly concerning and alarming for those on the receiving end of it and there was quite a sinister subtext.
"I think it would be wrong and I wouldn't feel comfortable to simply mark this matter with a conviction. A penalty needs to be imposed.
"I hope that this financial penalty will act as a reminder to you if you ever have an inclination to act in that way again and if you do, the court will have to take it very seriously."
James Wells, also known as Shri Mataju Nirmala James Devi Hailes, was ordered to pay the fine back at a rate of £80 per month and said "thank you my lordship" as he left the court.
Mr Mullin said: "I am please Mr Wells has been of good behaviour for the last eight months.  I always said I was pleased to leave this case to the police and our courts to dispense justice. "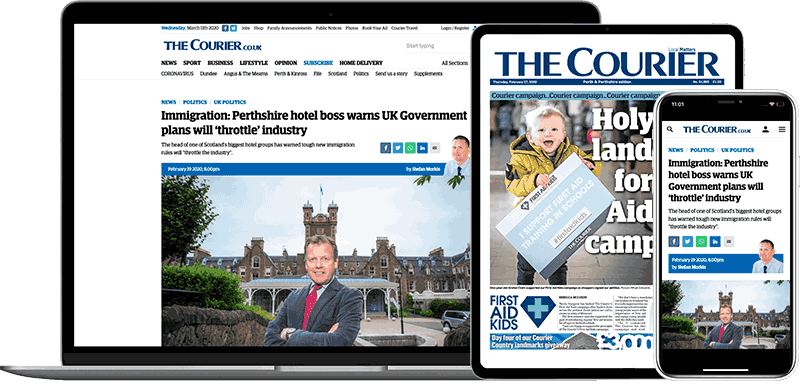 Help support quality local journalism … become a digital subscriber to The Courier
For as little as £5.99 a month you can access all of our content, including Premium articles.
Subscribe