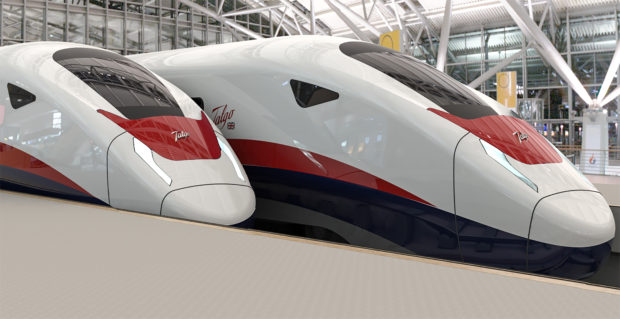 Fife College says it will aim to provide a "one stop shop" for a Spanish train manufacturer and its supply chain before a proposed move to Longannet.
College chiefs have welcomed the recent announcement that Fife is to be the new home for Talgo, which plans to build its UK high speed train manufacturing plant in the region, bringing with it an investment of £40 million and 1,000 new jobs.
While work still hinges on Talgo securing the rolling stock contract for HS2, the college sees plans for the 70,000 square metre plant at Longannet as an exciting opportunity to upskill and re-train people in the area to provide a pipeline of engineers and innovators to meet the needs of the new plant.
Nicky Inglis, Fife College's director of engineering, energy and mathematics, said: "This is very exciting news for Fife and the wider economy and we are delighted that we were able to play a part, alongside a wide range of partners, in helping to secure this deal for Fife.
"In the next few years, Talgo will be looking to employ people with a wide range of skills including advanced and digital manufacturing, engineering, STEM and rail related qualifications.
"This will provide fantastic opportunities for our students and school leavers, for those who have been made redundant, and for others who are looking to change or advance their careers.
"Transition training opportunities will also be pivotal, as will up-skilling and re-skilling –  Fife College will work closely with Talgo and the supply chain to ensure that organisations have the required pool of talent to dip into and that the appropriate skillsets are available when required.
"This will ensure that prospective employees are job-ready and able to contribute positively from the very first day that they are employed."
---
---
The college has also revealed plans to "refocus" areas of its curriculum to tailor the training required, from foundation apprenticeships in school through to modern apprenticeships and higher level qualifications.
Jan Thomson, director of business development at Fife College, said: "At Fife College we have a long and successful track record of providing tailored training to companies throughout Fife and beyond.
"We train the highest number of Modern Apprentices in the country and have vast experience of delivering workforce development solutions throughout Scotland.
"As a college we are also committed to being innovative in building upon our commercial activities to benefit the local and national economy.
"We look forward to ongoing discussions with Talgo and our partners to look at how we can continue to support this exciting future investment for Fife."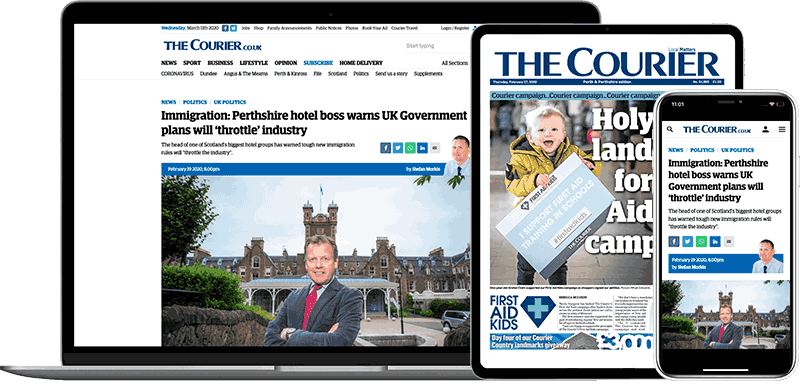 Help support quality local journalism … become a digital subscriber to The Courier
For as little as £5.99 a month you can access all of our content, including Premium articles.
Subscribe