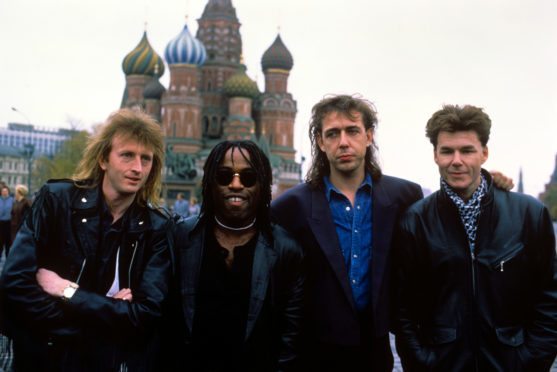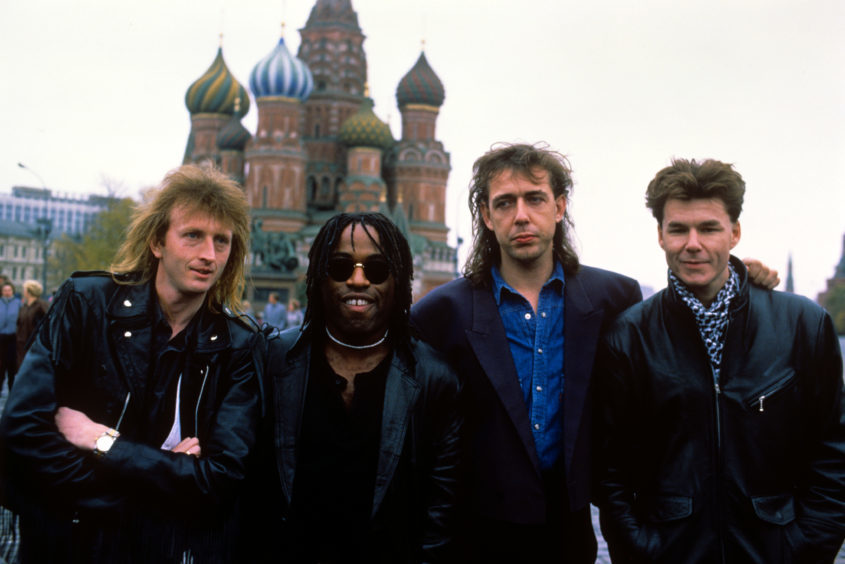 Dunfermline's own fab four Big Country have trumped The Beatles after being given a glowing endorsement by Strictly Come Dancing bosses.
Casualty star Charles Venn and professional partner Karen Clifton will tango to the Fife band's 1996 take on John Lennon and Paul McCartney's classic Eleanor Rigby on tonight's live show.
The song being picked over the original is all the more remarkable given it was performed by Big Country as a one-off during a live show in front of just 500 people at live music venue Dingwalls in London.
After a high-octane Blackpool week, the remaining Strictly Come Dancing 2018 celebrities are now aiming for a place in the semi-finals.
Karen said Big Country's arrangement of the classic Beatles 1966 track would bring out Charles' "dark side" in the upcoming performance.
"It's very dramatic," she said.
"I want him to really use his tools. He's never done a dance like this – he's never had the aggression and the passion behind the character."
The classic line-up of singer/guitarist Stuart Adamson, guitarist Bruce Watson, bassist Tony Butler and drummer Mark Brzezicki was restored at Dingwalls for the Big Country concert after Brzezicki spent a period apart from the band.
The concert was recorded for the live album Eclectic, which also included cover versions of Big Yellow Taxi by Joni Mitchell, Bruce Springsteen's I'm on Fire and Ruby Tuesday by The Rolling Stones.
Big Country's acoustic performance of the strong was a much darker and stripped-back version which featured a guest appearance from Hossam Ramzy and his percussion section.
The Big Country arrangement of the song will be performed by Dave Arch, his band and his singers on the primetime Saturday night show.
Stuart Adamson formed an early version of Big Country with Bruce Watson in Dunfermline in 1981.
The former Skids guitarist recruited bassist Tony Butler and drummer Mark Brzezicki, both top London session players, within a year.
Steeped in a stunning catalogue of proud and stirring hit songs from massive albums The Seer, Steeltown, Peace In Our Time and the triple Grammy-nominated The Crossing, Big Country are considered one of the best bands the country has produced.
On December 16 2001 tragedy struck when Stuart Adamson took his own life in Honolulu.
The remaining three members had no real thoughts of performing as Big Country again.
But Tony Butler, Mark Brzezicki and Bruce Watson reunited in 2007 to celebrate the band's 25th anniversary.
The current line-up features original members Watson and Brzezicki; Bruce's son Jamie, bass player Scott Whitley and Simon Hough on lead vocals.