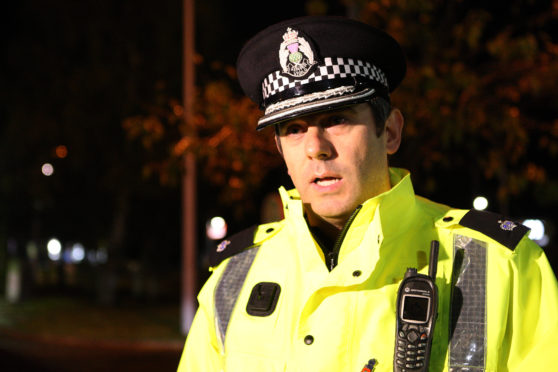 Vandalism and antisocial behaviour is falling in Fife according to the latest statistics released by Police Scotland but internet extortion and shoplifting is on the rise.
There was a 6% reduction in criminal damage and more than 700 fewer anti-social behaviour incidents reported between April and September, compared to the same period last year.
Divisional Commander Chief Superintendent Derek McEwan said he was pleased to see the force's proactivity and partnership working was paying dividends when it comes to tackling anti-social behaviour.
"Such behaviour and damage hits communities at their heart and we are proud to be working with them successfully to make it unacceptable. Being able to listen to our communities' concerns allows us to direct resources to where the demand or challenges may be.
"This is not solely a policing problem and as such we have been very proactive in encouraging our partners to assist us in tackling such behaviour."
While overall crime has risen slightly, levels have fallen compared with the first three months of the 2018 period.
Levels of housebreakings have fallen slightly and crimes of violence are steady.
---
>> Keep up to date with the latest news with The Courier newsletter
---
But police are noticing a significant increase in extortions being carried out on the internet which impact upon the violence statistics.
These tend to relate to people sending images or videos of themselves to others who then try and extort funds from them.
There has been a reduction in the number of sexual offences reported, and a rise in crimes of fraud, drugs offending and a significant rise in shoplifting.
Mr McEwan added Fife can report some of the highest detection rates in Scotland for many violent offences.
"Our proactive approach to high risk offenders means we are monitoring and assessing them, and information we receive about violence, on a daily basis to ensure that action can be taken quickly and suspects put before the courts," he said.
While this can cut the level of violence carried out in public, an ongoing challenge was identifying and addressing the violence taking place within private spaces.
When it comes to fraud police are working with partners and through those the force has been able to prevent tens of thousands of pounds from being stolen.
Drug offences are also an ongoing problem and Mr McEwan asked for the public's help in tackling this.