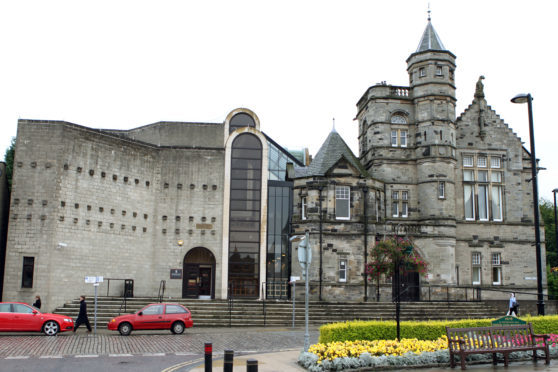 A Kirkcaldy man who started a fire at his council flat has been jailed for 18 months.
Lawrence Traynor, 24, caused the blaze by setting fire to a pile of petrol-soaked clothes.
When he was interviewed by police, he told officers he felt God was telling him to do it.
Traynor was sentenced to 18 months in prison and a suspended release order when he appeared at Kirkcaldy Sheriff Court yesterday.
At a previous appearance, he admitted wilfully starting the blaze at his home in Harris Drive on April 24.
He was found pacing in the hallway of the block of flats by neighbours as the fire alarm sounded, before thick black smoke filled the walkway.
After evacuating the building, Traynor approached a member of the Scottish Fire and Rescue Service and told him he had deliberately started the fire. He was taken to Victoria Hospital for treatment for smoke inhalation and due to concerns about his mental health but was deemed fit to be interviewed.
Depute fiscal Sarah Lumsden told the court Traynor had lived in the flat for just a few days.
She said: "He was interviewed by the police and stated that he was angry with himself, that he just wanted somebody to listen to him and that the council wasn't going to be happy with him.
"He felt like it was God telling him to do it and that he did intend to start the fire and that he was sorry and wouldn't behave like that again."
Defence solicitor David Bell told the court Traynor's use of psychoactive substances had "triggered a psychotic reaction" which may have contributed to his actions.