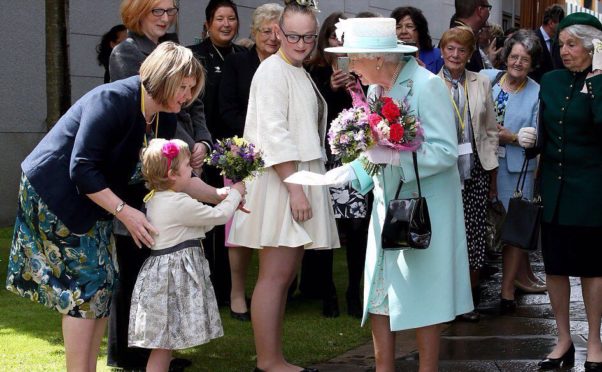 Brave Cupar youngster Agatha King is now a real poster girl.
The youngster has been chosen to star as the face of an awards scheme which champions the courage of children with cancer.
Agatha, who was successfully treated for leukaemia, appears in posters about to be displayed in UK hospitals in support of the Cancer Research UK Kids & Teens Star awards.
The awards, in partnership with TK Maxx, mark the strength shown by youngsters diagnosed with the disease.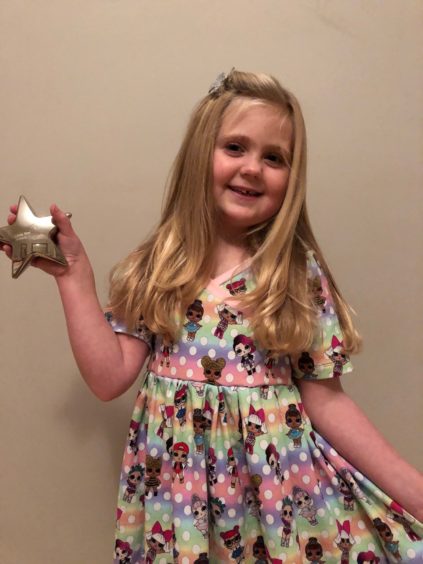 Celebrating her eighth birthday on December 5, the music-loving youngster is encouraging anyone who knows a young cancer patient to nominate them for the honour in the run up to Christmas.
There is no judging panel because the charity believes every child diagnosed with cancer deserves special recognition.
Agatha's parents, Kevin and Karen, are hugely proud of their little girl.
Karen said: "It's a great chance for Agatha and our family to reach out to others who are in hospital with a child who has cancer right now.
"To all of them I'd say you're not alone so don't be afraid to ask for help."
Around 130 children are diagnosed with cancer in Scotland every year.
Thanks to the public's support Cancer Research UK's work has helped transform survival rates, which has more than doubled in the last 40 years.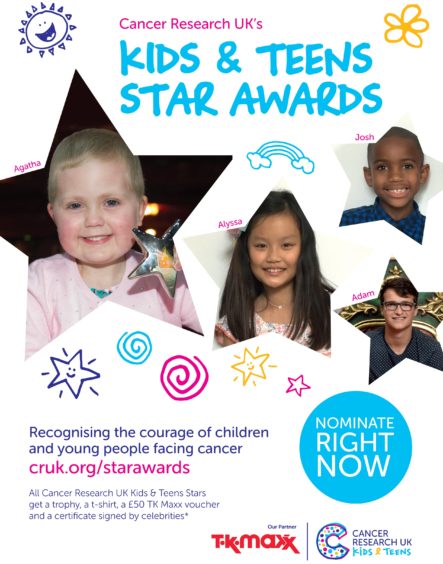 Agatha's family, including siblings Bacchus and Meredith, know how crucial new developments are.
Agatha was diagnosed with acute lymphoblastic leukaemia in 2015 when Karen was 16 weeks pregnant.
At first it was feared Agatha, now in primary four at St Columba's, may have meningitis but blood tests revealed she faced a two and a half year cancer fight.
Midway through treatment she was invited to present a posy of flowers to the Queen at the opening of the Scottish Parliament after being put forward by her MSP, Lib Dem Willie Rennie.
She had her final chemotherapy treatment in July 2017.
She has remained cancer free since.
"We expect the unexpected in life now," added Karen.
"We've learned to embrace the journey and to make the most of every single second.
"There's always a lot going on in our house but that can only be a good thing."
TK Maxx has supported Cancer Research UK since 2004, raising £32 million.
The Cancer Research UK Kids & Teens Star Awards are open to all under 18s who currently have cancer or have been treated for the disease in the last five years.
Scottish spokeswoman Lisa Adams said: "We feel proud to have Agatha on our posters and would like to thank the family for their support."
To nominate visit www.cruk.org/kidsandteens.