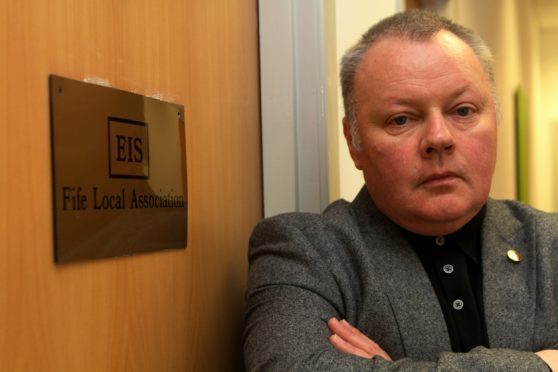 Teaching union bosses have warned Fife Council education budget proposals risk harming pupil's learning — and will hit hard-pressed families in the pockets.
Suggestions for savings in next year's budget include cutting the secondary school day and reducing spending on music tuition.
EIS publicity officer for Fife, David Farmer, said the plans would have a major impact on education and on low income families, who would need to fund childcare for the time their youngsters are not in the classroom, or face a loss of earnings.
And he warned the ideas being put forward by officials were "not about standardisation but making cuts".
Mr Farmer said a proposal to "remove the remainder of funding currently invested to reduce class sizes in areas of deprivation for primary schools" once again impacted most directly on lower income families.
And he hit out at plans to remove a teacher supply budget and cut levels of support by reviewing the educational psychologist service.
"This once again means an attack on the most vulnerable in our schools and in our communities, at a time when there has been so much hype about addressing child mental health issues," he said.
Cutting music tuition would amount to "cultural amputation", Mr Farmer added.
"Fife EIS and our members in the instrumental music service will campaign robustly against this and all of the other proposed cuts," he said.
Council co-leader, Labour councillor David Ross, insisted none of the proposals were guaranteed to become policy.
"The EIS have been told that there is a significant difference between the savings proposals put forward by officers and what will be acceptable to the joint administration," he said.
"In particular they should look at what savings have been rejected by councillors in previous years before jumping to conclusions – the music service being a case in point."
Co-leader, SNP councillor David Alexander added: "We face this speculation every year.
"We also have to put forward a balanced budget.
"Any suggestions on how we achieve that would be welcome."