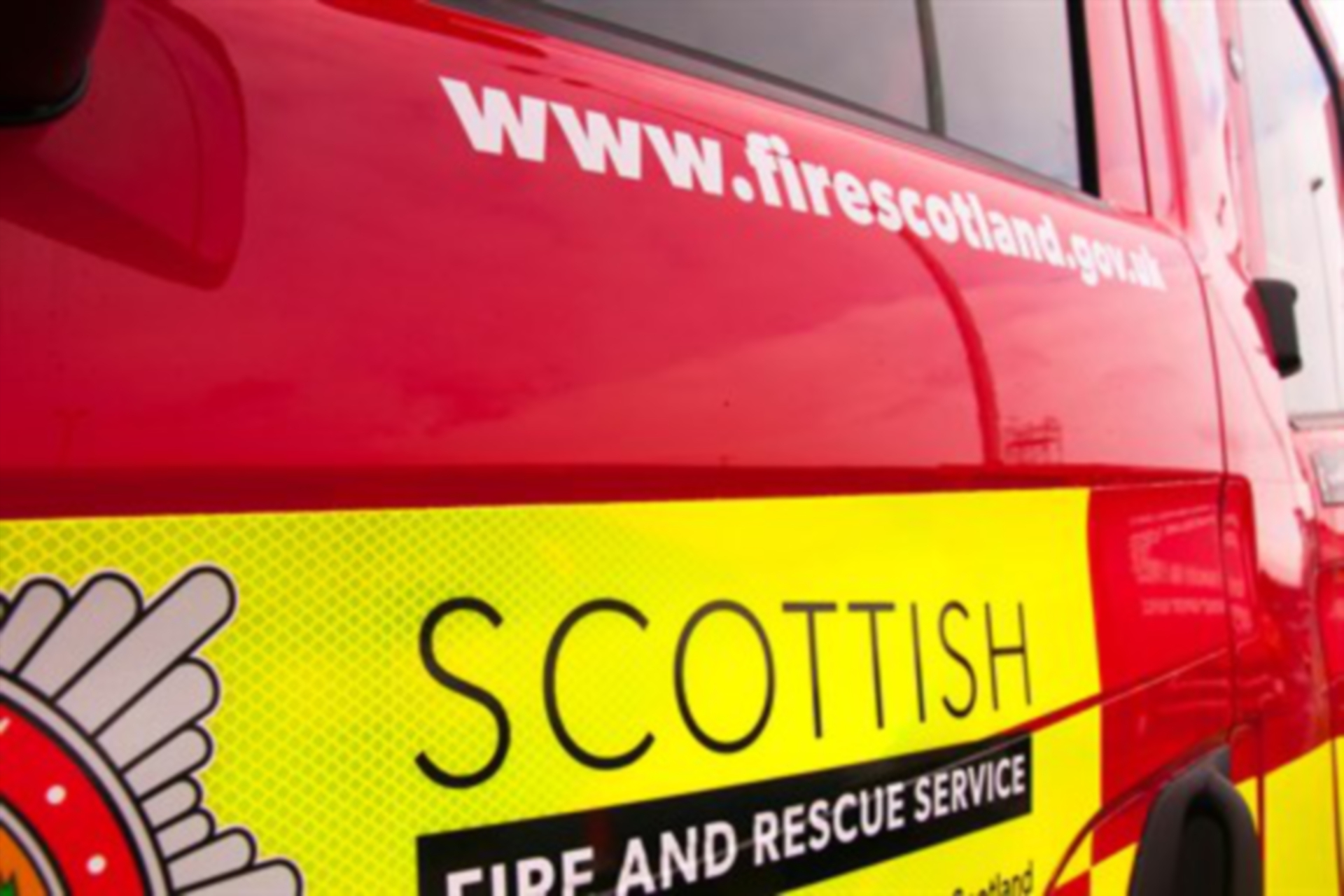 Fire crews have had to call for police escorts to two areas of a Fife town after being attacked by stone-throwing yobs.
Firefighters were subjected to verbal abuse, intimidation and had stones hurled at them as they attended deliberately-set fires in Leven.
Levenmouth station manager Steven Michie said the "mindless" abuse had stopped since police became involved but officers were continuing to mobilise with crews called to Letham Glen and the Bawbee Bridge.
Both locations are particular hotspots for deliberate fire-setting, which has rocketed in the area despite the creation of a taskforce to specifically tackle the issue.
Mr Michie said attacks on firefighters working to keep communities safe would not be tolerated and revealed he and his colleagues had visited every school in Levenmouth to hammer home the dangers to youngsters.
"It's not good that we have the highest number of fire-setting activities in Fife," he said.
"We have also had occasions where young people were choosing to throw stones and undertake anti-social behaviour towards our crews attending some of these incidents.
"I, in discussion with colleagues, engaged our police colleagues and they mobilised with us and continue to do so to these two locations."
---
---
He added: "The Scottish Fire and Rescue Service is working closely with Police Scotland and safer community officers to identify and deal with those few individuals responsible for these mindless acts."
Mr Michie said Levenmouth continued to be blighted by fire-related anti-social behaviour.
There were 137 incidents of deliberate fire-raising there in the six months from April to September, a significant proportion of the Fife total of 467 and nine more than the same period last year.
While most targets were fields, rubbish and wheelie bins, Silverburn House and Brannigan's Hotel in Leven, were both destroyed by blazes believed to have been started deliberately during those six months.
Substance abuse support charity Clued-Up has this weekend begun visiting known gathering spots for anti-social youths in another bid to curb the behaviour.
"It's more positive engagement rather than pointing the finger and trying to rebuild relationships where a small minority of young people have engaged in anti-social behaviour," said Mr Michie.
Local Labour councillor David Graham said he was appalled to hear crews had been attacked.
"You don't go out in the workplace to feel threatened when you're doing a job to keep people safe," he said.