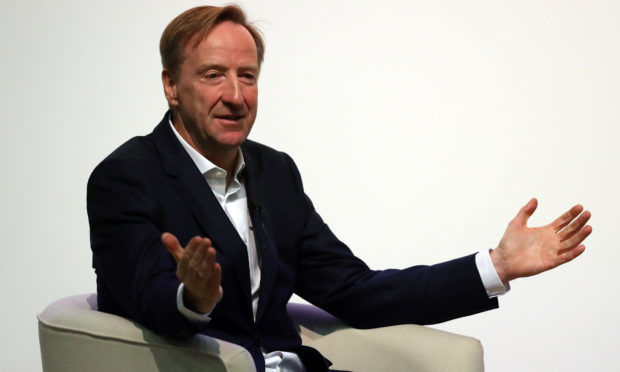 The head of MI6 has warned Russia against underestimating the organisation's capabilities as he spoke of the Novichok poisoning in Salisbury.
Alex Younger, chief of the UK's Secret Intelligence Service, also said the UK continued to face a "persistent and evolving" terrorism threat as he gave a rare speech in Fife.
Mr Younger – also known as C – spoke publicly for only the second time since his appointment, addressing students and the press at St Andrews University.
He described Russia's use of a military-grade chemical weapon on UK soil as a "flagrant hostile act" and said: "I urge Russia or any other state intent on subverting our way of life not to underestimate our determination and our capabilities, or those of our allies."
He said: "When faced by these kinds of attacks our approach with our allies is to seek to attach a cost to the behaviour.
"Our intention is for the Russian state to conclude that, whatever benefits it thinks it is accruing from this activity, they are not worth the risk."
But Mr Younger stressed: "Even as the Russian state seeks to destabilise us, we do not seek to destabilise Russia. We do not seek an escalation."
Two Russian agents are suspected of attempting to murder former Russian double agent Sergei Skripal and his daughter in Salisbury using a nerve agent.
Mr Younger said: "Mr Skripal came to the UK in an American-brokered exchange and had been pardoned by the president of Russia, to the extent that we assumed that had meaning. That is not an assumption we'll make again."
Mr Younger also branded the murder of Saudi journalist Jamal Khashoggi in the Saudi consulate in Istanbul "an appalling attack, shocking".
He said: "We've made it very clear to the Saudis that we expect to see a transparent and effective investigation and that much will hang on the results of that investigation."
Since he last spoke publicly, Mr Younger said MI6 and sister agencies had disrupted multiple serious Daesh attack plans which would have caused significant loss of life.
Agents, he said, had run great risks and some had paid the ultimate price.
He said: "Our country and our allies owe them a debt they can never truly know and never fully repay."
He said: "If the tragic events of 2017 in the UK are not a sufficient reminder, we face a persistent and evolving threat from terrorism, one that demands that we evolve in turn."
The UK, he said, was better placed than most countries to cope with a world of hybrid threats, including cyber attacks and misinformation.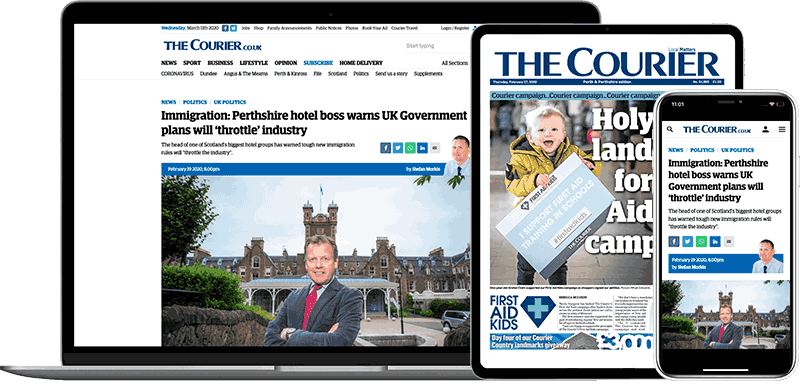 Help support quality local journalism … become a digital subscriber to The Courier
For as little as £5.99 a month you can access all of our content, including Premium articles.
Subscribe