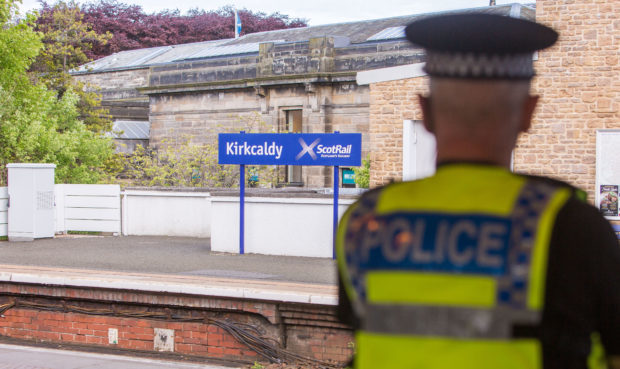 A Fife train user has told of his horror after witnessing a group of drunken football hooligans abusing rail staff and singing sectarian songs.
The man, who did not want to be identified, was on the 5.34pm service from Edinburgh to Dundee when the events unfolded on Sunday evening.
Officers from the British Transport Police were called to Kirkcaldy train station at 6.28pm but no arrests have yet been made.
The eyewitness said the main culprit, who was responsible for the sectarian songs, got off the train at Cupar where he continued to chant.
He said: "I got on at Edinburgh Gateway and the group who were causing problems must have got on before that.
"They were shouting, swearing and complaining that the train was delayed. This group were clearly football fans and were drinking cans of Strongbow.
"I would have thought that the police at the train station would have stopped them getting on with alcohol but that obviously didn't happen."
The group, which involved at least six men, began shouting and swearing in the carriage while one individual chanted sectarian songs.
Police called as disturbances on trains through Fife cause delays for travellers
The eye-witness continued: "He was saying phrases like **** the Pope and the IRA.
"The person who was singing the songs, who was obviously under the influence of alcohol, continued on the train to Cupar.
"When he got off, he continued to shout in a very monotone voice 'Alfredo' which is obviously a reference to Alfredo Morelos who plays for Rangers and who had scored that day.
"He had a very angry face. I would say he is in his mid to late thirties."
The man added: "I have nothing but admiration for the ScotRail staff who were trying to deal with this group of individuals.
"They told them to stop singing and shouting or they would have to call the police. This main guy then started abusing the ScotRail employee.
"They were blocking the walkway and refusing to let people past.
"One passenger was so concerned by this group's behaviour that they called a taxi firm to see how much it would cost to get a taxi from Kirkcaldy to St Andrews."
The British Transport Police are continuing to appeal for witnesses to the incident after being called to the train station at around 6.28pm on Sunday.
Officers are also still investigating a second incident which caused disruption on the Fife rails just minutes later at the same transport hub.
A man on board the Edinburgh to Glenrothes with Thornton train made violent threats to a member of staff on board.
He was in his forties, approximately 5ft 10in with dark hair and a bushy beard. He was  wearing a blue waterproof jacket.
Anyone who witnessed the incidents or knows the individuals involved is asked to contact BTP on 0800 40 50 40 or text 61016 quoting reference 456 of December 2.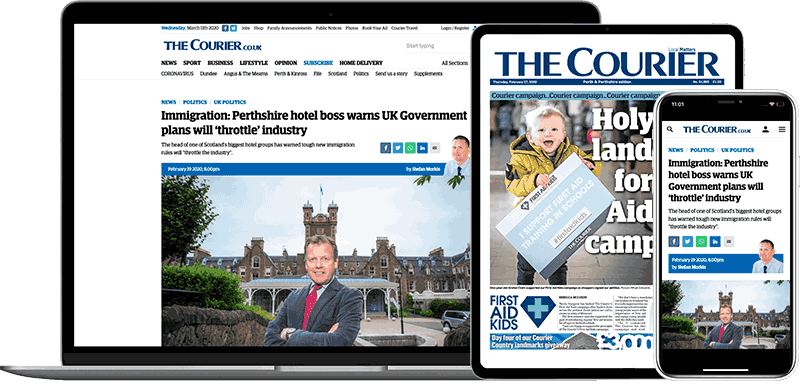 Help support quality local journalism … become a digital subscriber to The Courier
For as little as £5.99 a month you can access all of our content, including Premium articles.
Subscribe