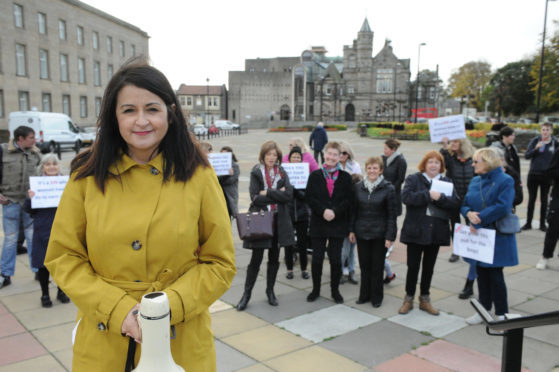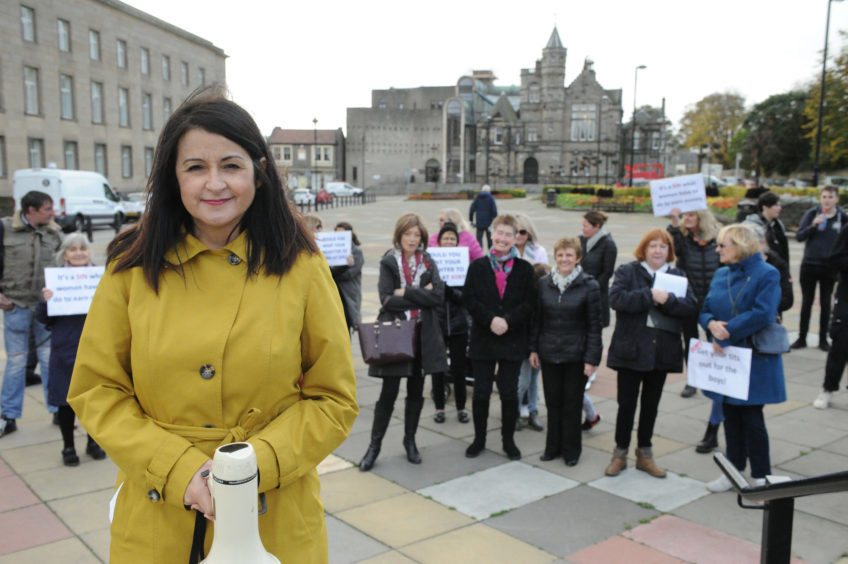 A law to criminalise wolf-whistling has been demanded by a Fife group fighting the undermining of females in society.
Women Together in Fife wants the Scottish Government to introduce new legislation against the sexual harassment of women in the street.
It has suggested on-the-spot fines should be issued to men who flouted the law, which would also cover making lewd comments.
Group co-founder Marie Penman praised the government's plans to explore ways to end the 'normalisation' of harassment in Scotland but said more needs to be done to combat the way women are treated in public by men.
The new group protested against the opening of a strip club in Kirkcaldy last month.
Ms Penman said: "The women at our meeting admitted that they had become so accustomed to being shouted, whistled or jeered at by men in public that they now just accept it as part of normal life.
"What a sad indictment of society that is.
"One woman told us she had been walking along the street in broad daylight recently when a man walked past and told her she had a 'nice ar**'.
"She was so annoyed, she shouted at him and he shuffled off, embarrassed.
"But really, why should women have to put up with this type of nonsense in a modern Scotland?"
Every woman at the meeting admitted they had experienced some form of sexual harassment in a public place, Ms Penman said.
In the UK there is no specific crime of sexual harassment and the group said legislation such s exists in France, where on-the-spot fines can be issued to men who harass women in public places, should be mirrored in Scotland.
The Scottish Government recently published a consultation document entitled One Scotland: Hate Has No Name Here, and is seeking feedback from the public on changes to Scottish law.
Possible options include classification of harassment of women as a hate crime or the creation of a new standalone law of misogynistic harassment.
The group's next meeting is in Betty Nicol's pub, High Street, Kirkcaldy, on December 12 at 7pm.