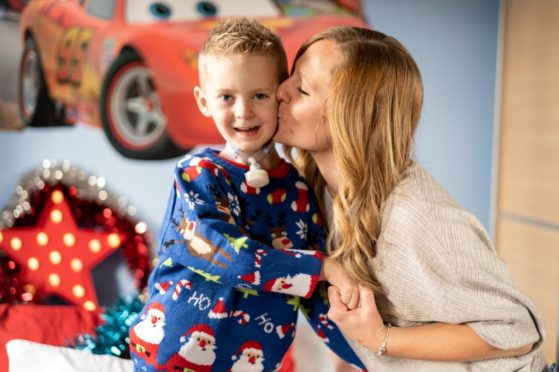 A five-year-old Fife boy with a complex medical condition has become the face of a national charity's Christmas campaign.
McKenzie Brackley from Leven, features in WellChild's seasonal drive to help give families with seriously ill children the confidence to care for them at home.
The youngster became very ill in 2016 and was later diagnosed with acute flaccid paralysis.
He spent Christmas in hospital before being reunited with his family at home with the help of WellChild nurses.
Earlier this year, McKenzie won a WellChild award for the brave and inspiring way he has dealt with his condition and got to meet the Duke and Duchess of Sussex – better known as Prince Harry and Meghan Markle.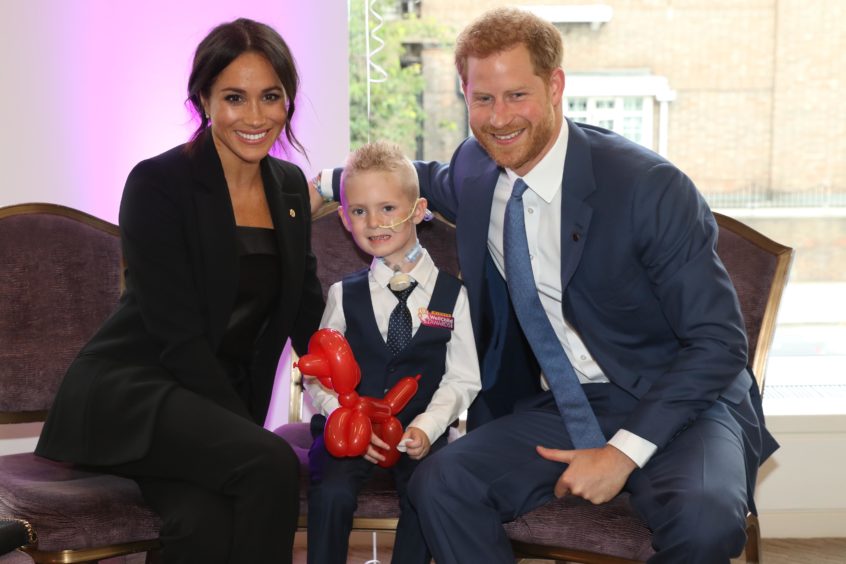 The new campaign fronted by he and his mother Amy, aims to provide more nurses to support families through the difficult process from hospital to home.
The pair appear in leaflets sent to WellChild supporters across the UK as well as on the charity's website and in its social media campaign.
Born a healthy, happy child, McKenzie lived at home with mum Amy and sister Paige until a stubborn ear infection in September 2016 developed into something much more serious.
His heart rate increased, his breathing became laboured and he developed jitters, eventually losing control of every muscle in his body.
He was rushed to hospital and kept in isolation, away from sister Paige and granfather Kevin.
It was six weeks before Amy could hold her son again.
She  said: "The hardest thing was to see him hooked up to all that equipment. I was sort of numb through it all, just in shock."
He spent that Christmas in hospital and it was a full year before he was allowed home with the help of WellChild nurses.
They gave the family training on how to monitor and maintain the equipment McKenzie needs after being fitted with a tracheotomy to help him breathe.
"They put us through lots of practice, making us do things like an emergency trache change as they looked on, to give us confidence for the times when it would just be me and McKenzie," said Amy.
As well as providing nurse support to seriously ill children in the UK, WellChild enlists volunteers and has invested more than £20 million in children's health research projects.