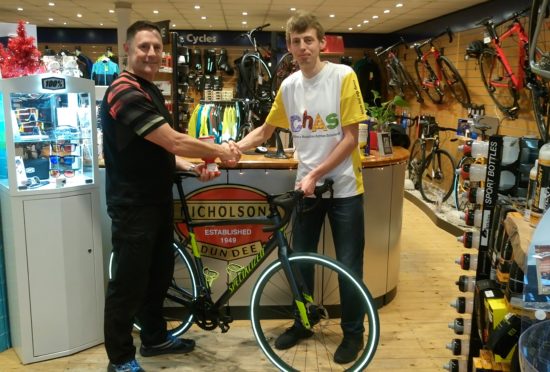 Raising funds for charity is a numbers game for Dunfermline cyclist Ross Duncan.
Ross plans to ride 124km every day for a gruelling 124 consecutive days in a herculean effort to secure vital funds for Children's Hospices Across Scotland (CHAS).
He will do it with a combination of outdoor riding and, when the Fife winter sets in, a state-of-the-art indoor terrain simulator Zwift.
On day 125 he aims to complete hill repetitions totalling an ascent of 15,404 ft – the number of babies, children and young people in Scotland who currently have palliative care needs.
Ross, a 32 year-old IT technician, will embark on the challenge on December 18. His goal is to raise a pound for every kilometre cycled.
As a member of Dunfermline Cycling Club, Ross has completed various endurance cycling challenges in the past and cycled nearly 13,000 miles this year.
This challenge is the equivalent of riding from Dunfermline to London and back 12 times with an ascent twice the height of Everest on the final day.
Ross said Fife is blessed with an extensive national cycle network which would take him through significant stretches of the challenge.
"Due to the time of year it is safe to say I will be on the paths as often as I'll be using Zwift."
Zwift is a multiplayer online training program that enables users to interact, train and compete in a virtual world.
Anyone who would like to join Ross – either on the road in the flesh, or in the virtual world – can do so whenever he rides.
CHAS's community fundraiser Laura Campbell said the organisation is incredibly thankful to Ross for taking on the "enormous test of physical and mental endurance" to help families.
"We hope to see riders and supporters come out to encourage him, both on the road or through the wonders of technology.
"A bold undertaking like this one certainly helps make all the odds for CHAS.
"Just one day's care in Robin and Rachel House is £5,650 each and it costs CHAS £12,750 every day to provide care in hospices, homes and in hospitals.
"In December alone, CHAS will spend more than £400,000 to make sure children and families get to enjoy precious time together in a relaxed, caring and joyous environment."
The local cycling community is already rallying to give Ross support.
Dunfermline Cycling Club provided a training kit, while Nicholson's Cycles in Dundee – Ross's home city – is sponsoring a new road bike.
Ross can be sponsored at www.justgiving.com/fundraising/124-4-124 and his progress followed at rd-ultracyclist.com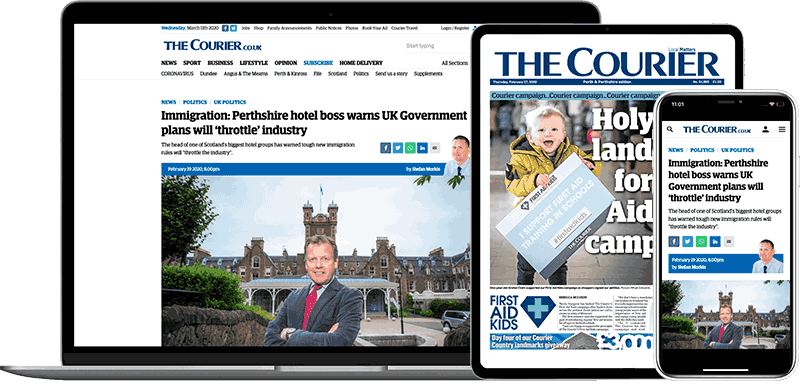 Help support quality local journalism … become a digital subscriber to The Courier
For as little as £5.99 a month you can access all of our content, including Premium articles.
Subscribe