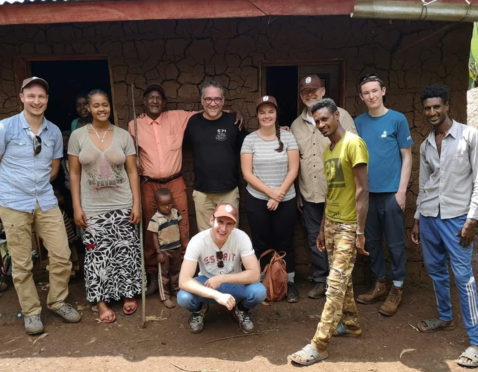 A trip to Ethiopia has given a Fife man a career boost while helping tackle his anxiety and changing his whole outlook on life.
Leo Hector, 24, landed a job at social enterprise We Are Zest Café in St Andrews after impressing on a work experience placement, during which he gained more control over his anxiety.
The self-funding ethical café provides training and paid work for people with additional support needs to help them learn work skills.
Leo decided he'd like to become a green coffee buyer after learning more about it from café owner Lisa Cathro.
She suggested he go to Ethiopia on one of the coffee tours organised by her friend, coffee expert Joost Leopold so the Ladybank man organised his first solo foreign trip.
In Ethiopia he visited the government market place for national and international coffee trade, and a centre where beans are graded. He toured plantations and picked coffee cherries.
The group of which he was part also visited Mankira forest, where the first coffee tree was found, and sampled different varieties.
"For someone who wants to be in this industry, the trip was very beneficial," he said.
He thanked Lisa for giving him the opportunity.
"She's made me believe in myself and my capabilities to go forward in life and for that I'm truly thankful."
"Seeing it first-hand has changed my outlook on life – not to take things for granted and to appreciate everything I have."
Lisa said the Zest team was proud of Leo for pursuing his goals and pushing himself to keep learning and developing.
"I have no doubt Leo will get to where he wants to be career-wise and we're happy to have played a part in his journey."
Joost added: "Maybe one day in future he will be a green coffee buyer.
"Leo showed lots of enthusiasm during the trip and it was obvious that this experience was a crucial step for him."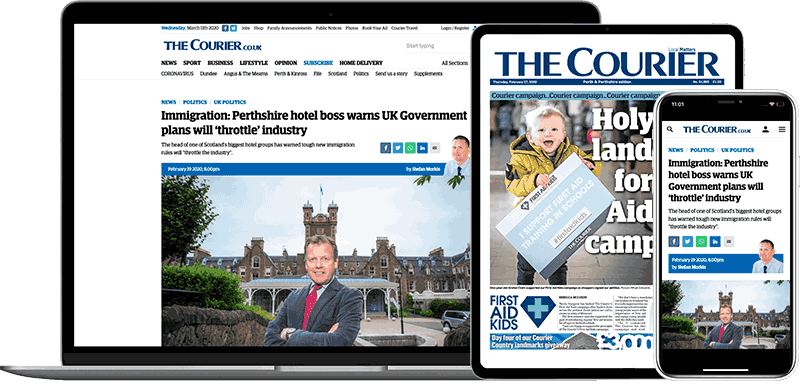 Help support quality local journalism … become a digital subscriber to The Courier
For as little as £5.99 a month you can access all of our content, including Premium articles.
Subscribe