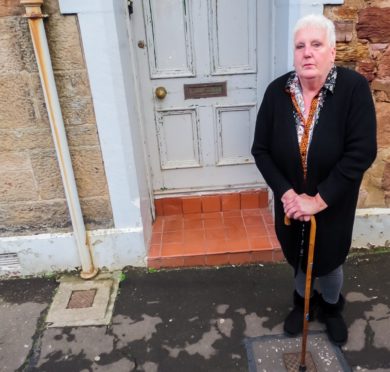 A disabled gran has been awarded compensation after falling into a 2ft trench dug by contractors outside her Anstruther home.
Diane Raybould was attempting to enter the property on West Forth Street in February 2015 while engineering work was being carried out to install new lighting.
The 59-year-old had asked a workman from T&N Gilmartin to place a covering over the hole so she could get into her home but her pleas for help were ignored.
Mrs Raybould, a mother-of-three, slipped and fell as she attempted to step across the trench, injuring her hip, neck and back.
She has now been awarded a four-figure sum of compensation after the Sheriff Appeal Court found the Cupar-based firm had breached its duty of care.
Mrs Raybould, who suffers from osteoarthritis said: "The accident itself should never have happened but I should then not have been treated the way I was."
She and husband Jim, 57, complained to T&N Gilmartin about the incident but after failing to make progress they took legal action.
Diane added: "I tried to be reasonable about everything. I asked for a trench cover so I could reach my front door and they didn't put one in.
"I then invited them round to talk after I fell and they insulted me in my own home.
"I know I did the right thing by going to court because it seems to me that unless companies are publicly held accountable then nothing ever improves."
Lianda Barnes, partner at Digby Brown Solicitors in Kirkcaldy, led the legal charge for Diane which has now been settled.
She said: "Mrs Raybould should never have been injured because the fall should never have occurred.
"T&N Gilmartin were negligent as they failed to take reasonable precautions to keep people safe during their works – precautions which would have stopped an innocent disabled homeowner sustaining painful injuries.
"Occupier liability cases like this fall under personal injury law and where there is negligence we will make sure those who suffered recover the damages they are entitled to which often has an added benefit of subsequently improving safety standards for all."
T&N Gilmartin were asked for comment.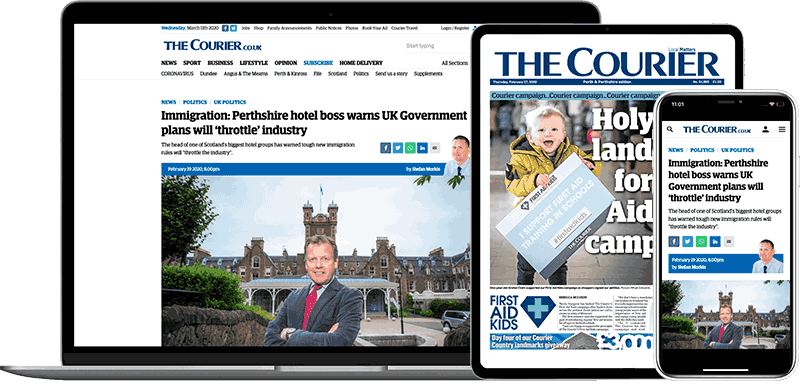 Help support quality local journalism … become a digital subscriber to The Courier
For as little as £5.99 a month you can access all of our content, including Premium articles.
Subscribe