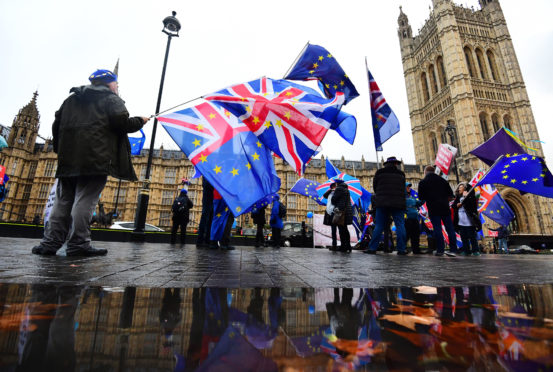 The Scottish Government is asking staff to volunteer their services to help the country cope in the event of a no deal Brexit.
The Courier has learned an SOS has gone out to various departments calling for people to support the work of the Scottish Government Resilience Room (SGoRR), which plans for major incidents and trains volunteers to assist in emergencies.
It is thought around 100 members of staff will be required.
If the UK crashes out of the EU without an agreement in place, they will be tasked with helping to ease any additional burden on Scottish Government services.
The news comes just days after Scottish Brexit secretary Mike Russell told MSPs the government was working with distributors, purchasers, suppliers, transport providers and ports to mitigate disruption.
Work is also under way to try to safeguard supplies of medicines.
A Scottish Government spokesman said the volunteer search was part of its  preparations in case Prime Minister Theresa May's divorce plan fail to win over MPs before March 29.
"As part of our contingency planning, we have asked staff with specific relevant skill-sets to make themselves available to work within the advanced resilience operation we will convene in the event of a 'no deal' Brexit," he said.
Mr Russell said earlier this week that the Scottish Government's resilience committee had been meeting weekly with input from police, councils, transport and food standards groups.
He said the work was now being accelerated to mitigate against the potential impacts of the UK leaving the EU without a deal.
"Across the Scottish Government, directorates are refocusing on detailed preparations for a 'no deal', realigning staff towards this work where required," he said.
"We are mobilising the Scottish Government and its associated agencies and public bodies, and aligning our existing financial and staff resources, towards those areas with specific no deal impacts, and ensuring we have the right people in the right places with the right skills to respond quickly and effectively."
News of the volunteer hunt comes after it emerged Scotland's Citizens Advice network is to provide a new service to European citizens affected by changes in immigration rules as a result of Brexit.
Funded with £800,000 over three years by the Scottish Government, Citizens Advice Bureaux will begin increasing capacity to offer advice and support immediately, with a view to the full service being live at the beginning of March 2019.
Staff will advise on rights, entitlements and requirements, many of which are devolved, which may be affected by an individual's immigration status.
A solicitor-led helpline will also be established for difficult and complex cases.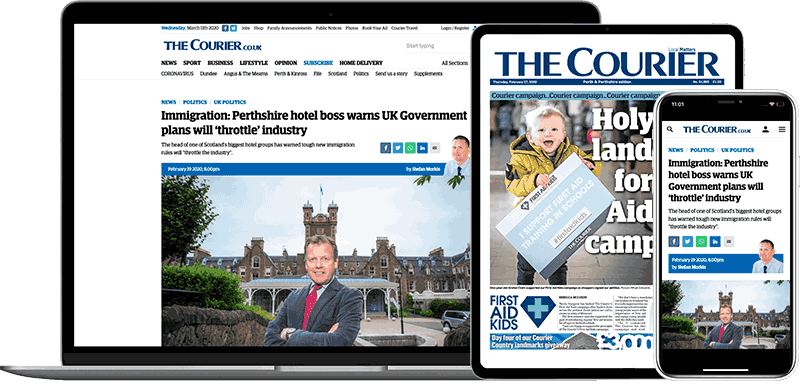 Help support quality local journalism … become a digital subscriber to The Courier
For as little as £5.99 a month you can access all of our content, including Premium articles.
Subscribe