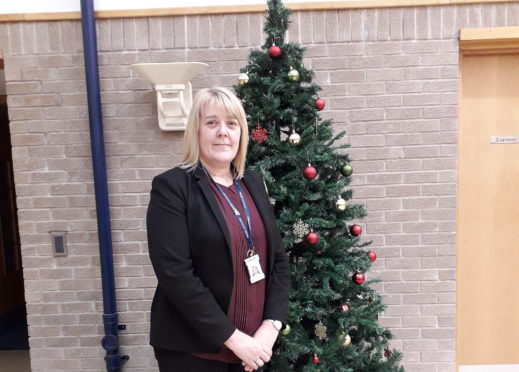 Police are warning there will be no hiding place for domestic abusers over the festive season.
Rates of attacks are known to increase during December and into the New Year – as family stresses and substance abuse become more prevalent.
Detective Inspector Hannah Morrison of the domestic abuse investigation unit in Fife said: "It's hard to say why we see a rise during the festive season but I believe alcohol and substance abuse both play a factor in it.
"That, along with the stresses that come along with Christmas, such as children and financial setups, may also play a role.
"We're not going to vilify everyone who has an argument with their partner, however, to physically assault someone is not acceptable and that is a crime that we would investigate if it's reported by the victim or a third party.
"It's an offence, it's a crime. There is no excuse for domestic abuse. There will be consequences and it will not be tolerated."
She said abusers should think hard about the consequences of their actions and how they might impact on their lives and those of their families.
And she urged victims to bear in mind that domestic abuse doesn't have to be physical violence. It can take many forms such as sexual, emotional or financial abuse.
"Sometimes victim's will say that the psychological is 10 times worse than the physical because it's constant, drip, drip, drip in the background," she said.
"The physical is over and done with, albeit repetitively sometimes. The psychological is often worse, the fear of what's coming next."
The warning comes just days after police held a groundbreaking interactive Facebook session which allowed domestic abuse victims to speak to officers online.
Members of the unit were on hand to provide answers to questions about domestic abuse and what might happen if victims chose to formally report what has been happening to them.
The two hour-long sessions were not recorded and all chat logs were deleted after the event had concluded.
The Facebook sessions were held by the Fife division as part of Police Scotland's Every 9 Minutes campaign which was launched on December 10.
The force says officers respond to domestic abuse calls across Scotland every nine minutes.