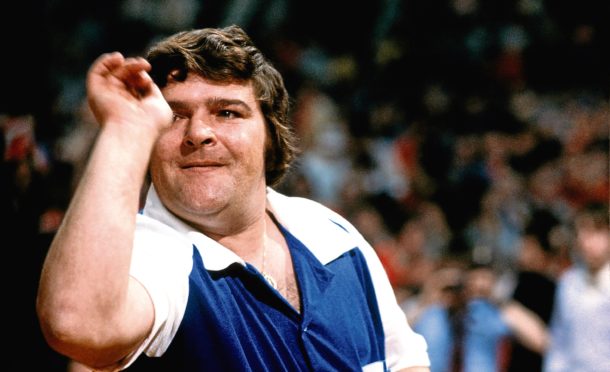 Calls for a lasting tribute to one of Scotland's most famous sporting stars are to be stepped up in the New Year.
2019 will mark 30 years since Kirkcaldy's own Jocky Wilson won his second World Darts Championship.
There have been regular suggestions over the decades that his amazing achievement should be formally recognised in his hometown, but none has been forthcoming.
A statue in his honour is one of the ideas which has been floated in recent years, although it has previously been ruled out, due to the expense.
The Courier understands Fife Council is planning a celebration and commemoration of his life. Details will be revealed in the early part of next year.
Rival Eric Bristow, the man Wilson beat in 1989 to win his second world title, backed plans for a statue before his death in April this year.
Another former foe, John Lowe, has now taken up the cause.
Lowe, 73, lost 5-3 to the Scot in the 1982 World Championship final, giving Wilson his first world title.
The Englishman said: "I think if the people of Fife want this to happen, I am 100% behind them."
After honing his skills in the Lister Bar in Kirkcaldy, Wilson turned professional in 1979 and quickly became a household name as one of darts' great characters on the oche.
After beating Lowe in 1982, Wilson claimed his second world title seven years later by beating his other great rival Bristow 6-4.
He also lifted the British Professional Championship four times between 1981 and 1988, as well as the British Open and Matchplay titles.
He retired from the sport in 1995 and became something of a recluse, declining to give interviews and rarely seen in public after moving back to Kirkcaldy with his wife Malvina.
Wilson died aged 62 in March 2012, having suffered from the lung disorder chronic obstructive pulmonary disease.
Malvina died, at the age of 64 three-and-a-half years later.
Before his death Bristow said he was very supportive of a statue to his "oche pal" in his hometown, adding: "Scotland should be proud of him.
"You don't win the World Championship twice…..you can be lucky once, many people have come through and won it because it all fell right for them.
"But to win it twice you have to be a proper darts player.
'He was a character. Every sport needs characters and Jocky was a big one of ours."
Labour councillor Neil Crooks, Kirkcaldy area committee convener, said: "Jocky lived the dream that hundreds of local players in Kirkcaldy's various darts leagues would love to have lived.
"He was a real working class hero and so many of us saw him play the world's best and win that his toothless smile actually became an accepted part of darts history.
"It would be terrific to acknowledge his many achievements and great to hear John Lowe pitching in too."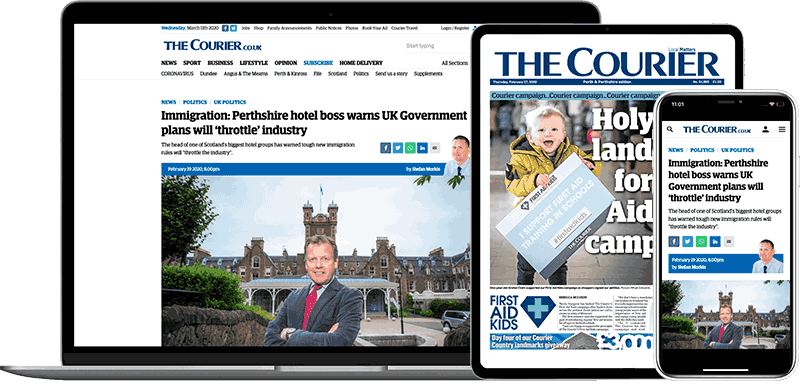 Help support quality local journalism … become a digital subscriber to The Courier
For as little as £5.99 a month you can access all of our content, including Premium articles.
Subscribe