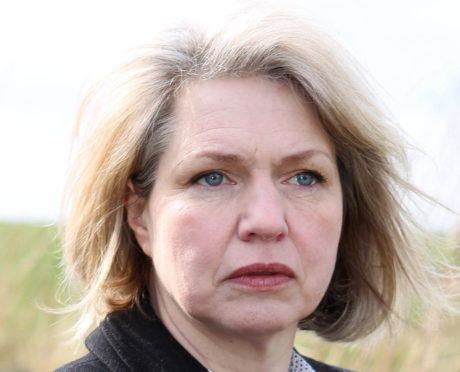 The Scottish Government has been accused of "knee-capping" Fife Council through its budget settlement.
Conservative group deputy leader Linda Holt has accused the SNP of cutting cash for core services next year by 2.2%, leaving Fife facing a budget gap of around £14.2 million after a proposed 3% rise in council tax.
Ms Holt also took aim at Fife Council's SNP co-leader David Alexander, suggesting he preferred "smoke and mirrors", rather than being straight with Fifers.
"The blame for this lies from start to finish with the SNP Government, and it is a disgrace for Mr Alexander to pretend it's somehow Westminster's fault," she argued.
"Party loyalty may prevent Mr Alexander for naming this for what it is: the SNP government's vendetta against councils.
"Fife Council is being knee-capped by the Scottish Government as part of a deliberate political strategy by the SNP, and it's time Mr Alexander stopped wasting his time on making feeble excuses for them while deflecting blame on to everyone else."
In response, Mr Alexander pointed out the grant reduction from the Scottish Government has only fallen by £3 million between 19/20 and 18/19.
"If that is 'knee-capping', someone has very short knees," he said.
"The 'spin' which Ms Holt is trying to put on this is she is ignoring the full amount of money that Fife Council has been given to spend.
"Fife has been given an additional £15 million of ring fenced money most of which will be used to cement the increase in free child care hours from 600 to 1140. This cash will result in 400 new childcare jobs, new buildings and the free additional hours.
"In anyone's language this is very positive.
"If the Conservatives aren't happy with the grant settlement, rather than using over the top language in my direction, which is difficult with short knees, they should talk to the Scottish minority government and tell them what they would do. After all, it's a draft budget.
"The likelihood is they have no idea how to justify their claims."