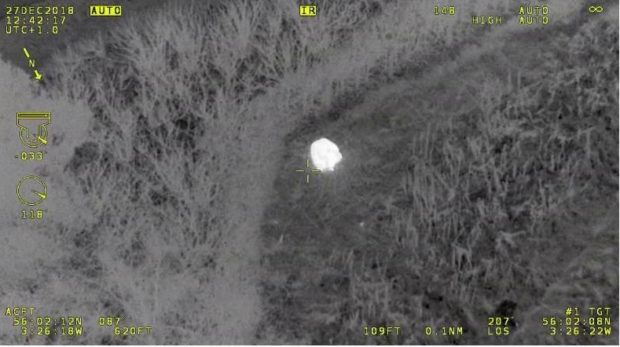 A missing man was traced using thermal imaging after a helicopter search in Fife.
The Police Scotland Air Unit located the man in the Rosyth area at around 11.45am on Thursday.
The search effort had been launched at around 8.30am.
Assisted @FifePolice @polscotcontrol @polscotdogs with a missing person search at Rosyth. MP located by crew and local officers directed to position for recovery. #teamwork pic.twitter.com/ekGfI1vHBv

— Police Scotland Air Unit (@polscotair) December 27, 2018
Police Scotland confirmed that the dog unit had also been involved in the search and shared a picture taken using a thermal imaging camera of the moment he was found.