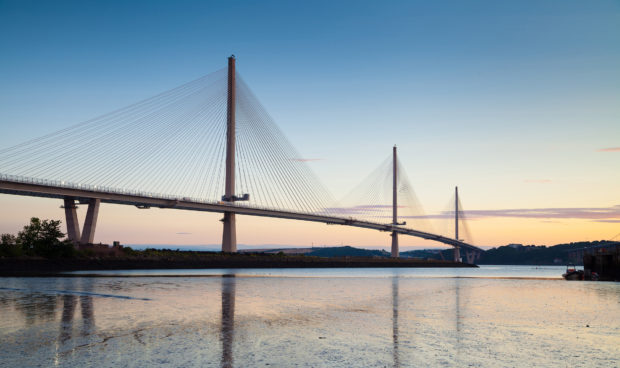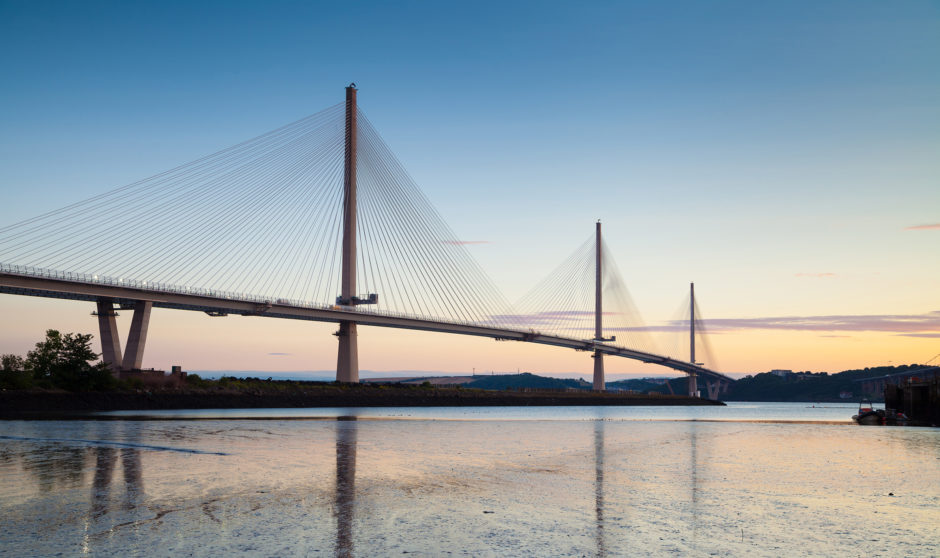 The resilience of the Queensferry Crossing is helping keep the world turning, according to the Road Haulage Association.
Policy director Martin Reid's comments come as new data shows the £1.35 billion bridge is 20 times more resilient than the 54-year-old Forth Road Bridge.
Since the Queensferry Crossing opened in August 2017, high winds would have closed its predecessor to high-sided vehicles on 20 occasions.
This improved reliability is said to be continuing to deliver benefits for the economy, businesses and commuters.
---
Listen: Transport Secretary Michael Matheson
---
The latest statistics are said to show continued marked improved in the reliability of the new bridge across the Forth.
Data shows that journey times between M90 junction 2 and M9 junction 1A have settled.
Crossing the Forth takes between seven and eight minutes in normal traffic conditions.
During the southbound morning and northbound evening rush peaks of around 15 minutes are being experienced by commuters.
This has remained steady since July and is down on the previous peak hour journey time of 20 minutes seen earlier this year.
Transport Secretary Michael Matheson said even though it was only 16 months since the bridge opened, it was easy to forget the frequent – and often severe – disruption seen on the Forth Road Bridge in the past.
"The wind shielding on the Queensferry Crossing is doing exactly what it was intended to do.
"This latest set of figures is continued evidence of the improved reliability of the new bridge for those using this vitally important strategic road link across the Forth," he added.
It was a year ago that the speed limits on the bridge were lifted, with motorway regulations introduced earlier this year.
Since then, he added, traffic flows have continued to settle down.
"These journey times are now at the level we would expect for a road of this type and speed limit in the prevailing traffic conditions."
Mr Reid added: "The Queensferry Crossing has stayed open in cases where high winds would have shut the Forth Road Bridge and that has been absolutely vital in maintaining the fluid movement of goods."
It was a vital connection for deliveries across the whole of the east side of Scotland and a vital arterial route for exports heading south.
"Delays due to bridge closure with even the best diversionary routes will lead to a drop in service levels, penalties for late deliveries and in some cases the withdrawal of delivery slots, all of which bring unwelcome added cost to the haulier.
"We saw during the beast from the east how delays in deliveries can affect our shelves in a very short time and so keeping the Queensferry Crossing open helps us keep the shelves stocked, medical supplies delivered and the world turning."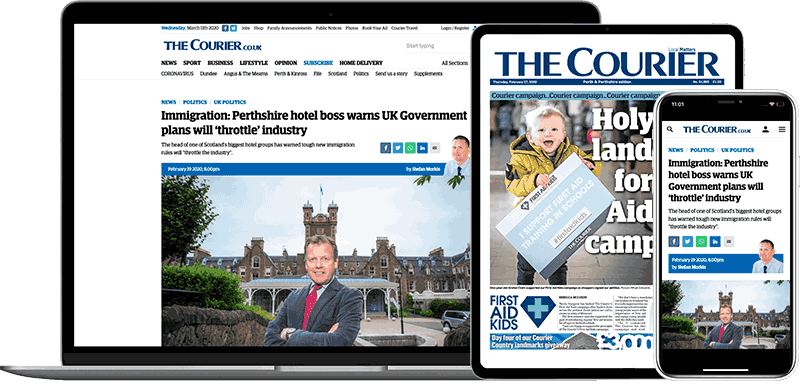 Help support quality local journalism … become a digital subscriber to The Courier
For as little as £5.99 a month you can access all of our content, including Premium articles.
Subscribe