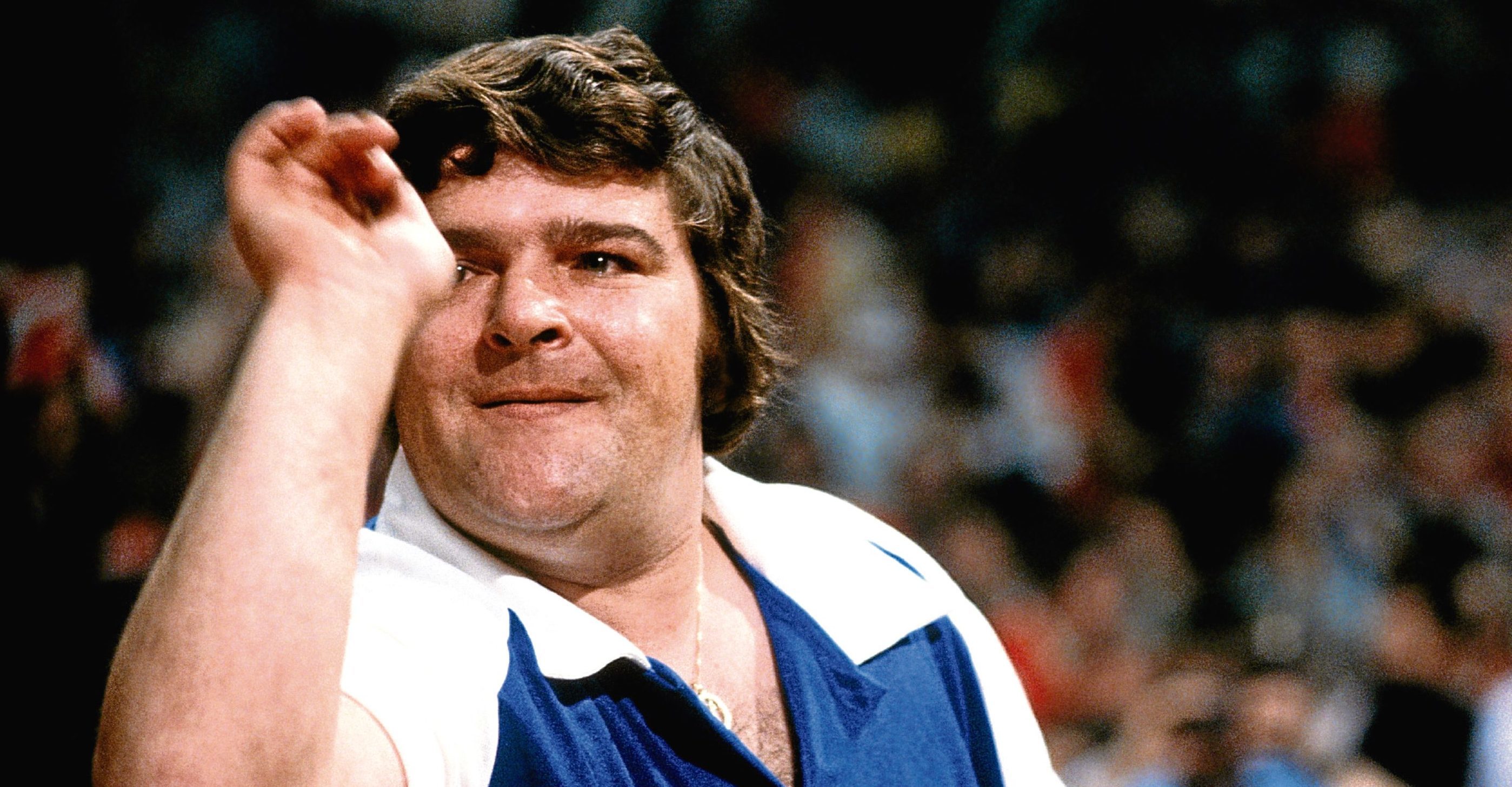 The media often get accused of focusing on the negatives and ignoring life's positives, although I've always found that argument complete rubbish.
However, I was very interested in the response to a wee story I did just before Christmas there about suggestions that the late great Jocky Wilson should be given some sort of lasting legacy in his hometown of Kirkcaldy in 2019 — something to acknowledge his amazing success in the sport of darts in a year which marks 30 years since he won his second world title.
Now I'm not sure about your households but darts on the telly has been a staple in mine since I was a youngster, whether it be in the 80s when Jocky in his prime was doing most damage on the oche — often quaffing pints in smoke filled halls — to the more polished showmanship of darts these days.
So when the subject of a statue or plaque or some other tribute to Jocky was raised, it captured my imagination. Here's a guy who came from nothing, honed his talent in The Lister Bar in Kirkcaldy, and went toe to toe with the world's best for a decade-and-a-half, winning the world title twice and never failing to progress beyond the quarter final stage throughout his career before his retirement.
Yet the story sparked a stream of comments to me asking why we would want to honour an "alcoholic" with no teeth, someone who was obviously overweight and who turned into a bit of a recluse in his later years before dying of chronic obstructive pulmonary disease.
I was told that Jocky even featured on a mural at the old Kirkcaldy Swimming Pool but was painted out as he wasn't exactly a poster child for health.
To those doubters, however, I would point to Jim Baxter.
He's got a statue in honour of his achievements where he grew up, and rightly so.
His exploits for Raith, Rangers and most notably Scotland against England in 1967 earned him universal praise and the tag that he was the best midfielder of his generation.
Off the pitch, he had an arrogance about him that would certainly divide opinion — my late father in particular wasn't a fan, shall we say — and his lifestyle choices would raise a few eyebrows.
Yet Slim Jim deserves a statue and is fondly remembered for his talent on the pitch.
I'm not saying taxpayers should stump up thousands of pounds for a life size version of 'Gumsy' slap bang in the town centre. Although judging by some of the other town artwork around Fife, maybe that wouldn't be a bad thing.
But I just think it would be nice to have something one could point to and say: "See him, see Jocky, he put a few smiles on folk's faces. He was some character."
Drinking and smoking didn't make Jocky a role model by any means, but he was a working class hero to many who is definitely worth honouring in some shape or form.