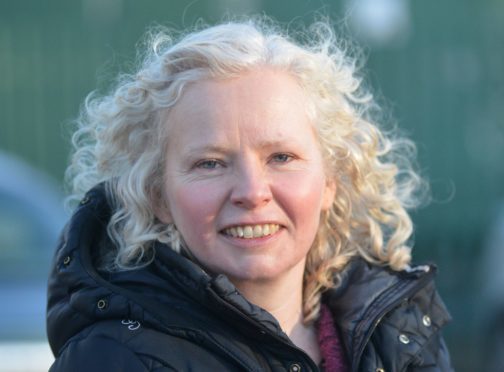 The Scottish Government is to meet with a Fife MSP to discuss how best to tackle the anti-social and illegal use of quad bikes in the region.
Levenmouth has been a particular hotspot in recent times for the practise and locals fear it is only a matter of time before someone is seriously hurt or killed.
Labour MSP for Mid-Scotland and Fife Claire Baker hopes action can be taken to avoid that, following calls from local Inspector Tom Brown for more powers.
Currently Police Scotland administers three penalty points to someone caught illegally driving off-road, meaning they would have to be caught four times before facing a ban.
Inspector Brown claimed that such behaviour on quad bikes and similar vehicles are "a threat to public safety," before raising concerns "somebody will be killed by the illegal use of motorbikes and legislation needs to be changed to reflect that."
It was also recently revealed 32 bikes were seized in Levenmouth and 21 people reported and detected for the illegal use of motorbikes/quads in the area this year.
Mrs Baker said: "It is clear that we need to take tougher action if we are to fully tackle this menacing behaviour in Fife.
"That is why I back the calls of local police to ensure that they have the full tools at their disposal to deal with such behaviour.
"The latest figures show that Fife still has a problem and that Levenmouth is, unfortunately, a particularly troublesome point.
"I've continually praised the local police for their efforts. The fact that the number of people caught is so high is proof that we have a problem but also a testament to Inspector Brown and his team for being able to tackle the issue despite facing many difficulties.
"Considering the dangers of pursuit to officers and the public at large, the fact that the riders often wear helmets and that they can easily cross fields to escape, apprehending them can be difficult.
"That is why we should be looking at all ways to make the police's job easier, including changes to legislation.
"We need to ensure that officers are not continuing to work with one hand tied behind their back."
The Scottish Government confirmed it has agreed to meet with Mrs Baker to discuss the matter, although a date is yet to be fixed.
Mrs Baker said she was pleased by the development and added: "As we head into 2019 they must join me in ensuring that we can find solutions to the problem before someone is seriously hurt."