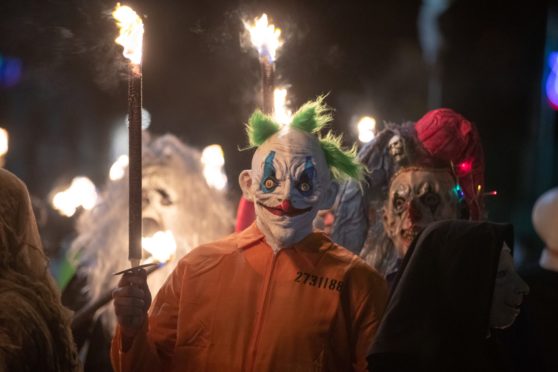 As fearless Fifers took to the Forth to welcome in 2019, some Oddfellows were seen out and about in Newburgh.
The Newburgh Caledonian Lodge of Oddfellows was formed back in 1827 as a friendly society and is now one of the few surviving Oddfellow lodges in the UK, if not the world.
Nowadays it has become a charitable organisation that raises money for local clubs and groups.
Its main event is the traditional torchlit procession held every December 31.
A parade of curiously dressed people is led the length of the High Street by the youngest apprentice Oddfellow who rides on horseback…backwards!
The event, which heralds the countdown to the Hogmanay bells, draws huge crowds to the Fife town each year.
Meanwhile in the East Neuk, hardy souls couldn't wait for New Year's Day to blow away the cobwebs of 2018.
Around 50 took the plunge after enrolling for this year's East Neuk Dook at Anstruther harbour on the morning of Hogmanay.
Many more converged further up the Fife coast on New Year's Day for some of the dooks now organised by locals.
The Langtoun Loony Dook at Kirkcaldy had a cops and robbers theme this time.
More than 50 members of Kirkcaldy Rugby Club pledged to take the plunge to welcome in 2019.
The money raised was going to help families in the Ugandan village of Nkuringo with the other half going to the Marfan Trust, a cause close to the heart of organiser Jimmy Bonner, who is president of the rugby club.
The trust supports people with the genetic disorder Marfan Syndrome.
Sadly, Mr Bonner has lost several members of his family to the condition.
Just along the coast at Pathhead beach in Kirkcaldy other loony dookers were getting their feet wet in aid of Cowdenbeath civic week.
The Forth-side village of Kinghorn also resounded to the shrieks of dookers taking part in the now traditional event hosted by Kinghorn RNLI.
One of the terms and conditions asked participants to confirm "I accept that I am a bit loony to even contemplate this!"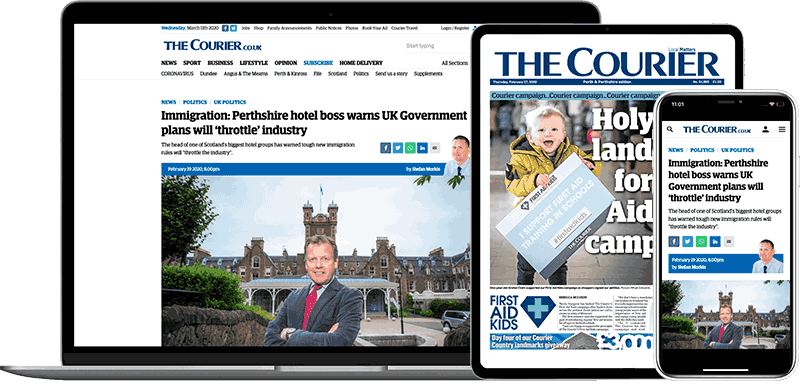 Help support quality local journalism … become a digital subscriber to The Courier
For as little as £5.99 a month you can access all of our content, including Premium articles.
Subscribe