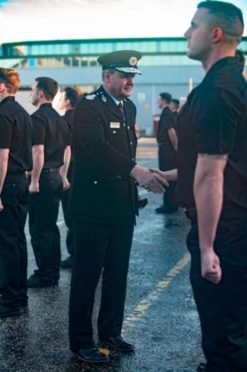 Fife's firefighter training centre has honoured its last graduates after more than 40 years of preparing recruits for their lifesaving roles.
Some 23 new recruits were welcomed to the ranks of the Scottish Fire and Rescue Service in a ceremony at Thornton.
The centre will close in March, with the completion of a new, state-of-the-art training hub at Newbridge in Edinburgh.
The new firefighters were welcomed to the service by Chief Officer Alasdair Hay and SFRS board chairwoman Dr Kirsty Darwent.
Graduates showcased their skills to proud family, friends and senior officers at the ceremony, at the end of 14 weeks of gruelling training.
Mr Hay said: "Make no mistake, these graduates are exceptional and among the most hardworking and committed of individuals and it is an honour to welcome them to the UK's largest fire and rescue service.
"This facility in Thornton has been at the heart of fire and rescue training since the 1970s, and has helped shape and mould Scotland's firefighters for more than four decades.
"There is no doubt that this has been an especially poignant occasion for the Scottish Fire and Rescue Service, being the last formal graduation ceremony in Thornton before we move into our fantastic new training facility at Newbridge.
"Being a firefighter is an extremely rewarding job and in my opinion the best job in the world – I hope it will also be a long and successful career for them as it has been for me."
The graduates were: James Mclellan, Alex Mackay, Chris Dickson, Clara Kay, Jack Parsons, Fraser Sewell, Paul Webster, John Hart, Berinika Gawron, Andrew Mcdowall, Ross Dorward, Callum Scott, Tom Hodge, Francesco Pistilli, Simon Metcalfe, Euan McLaren, Mohammad Majid, Andrew Innes, Fraser Taig, Rhys Davies, Stuart King, Jamie Gilfillan and Ciaran Burgess.
Ciaran received the best trainee award.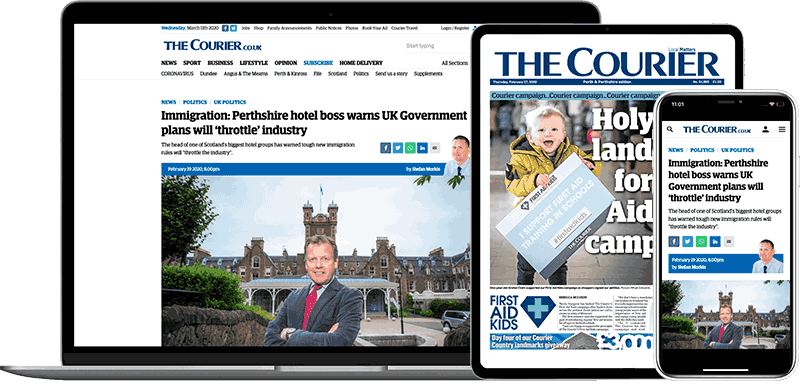 Help support quality local journalism … become a digital subscriber to The Courier
For as little as £5.99 a month you can access all of our content, including Premium articles.
Subscribe