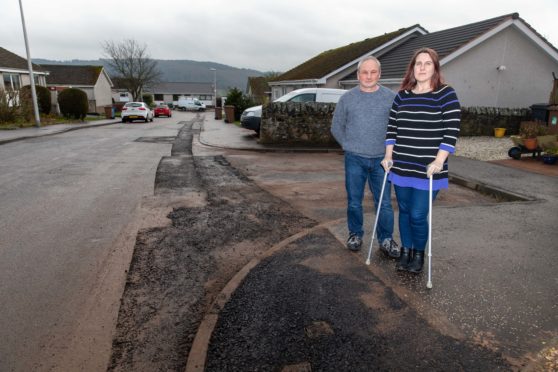 Furious villagers say they are living in a health and safety nightmare after a Fife housebuilder left huge holes partially uncovered on the pavements outside their homes.
Peter Newton, who lives on Ardencaple Terrace in Dairise, told how his family raised the alarm after his MS sufferer wife tumbled over the excavation.
The 55-year-old said that sub-contractors working on behalf of Campion Homes had failed to leave the work site safe by haphazardly dropping steel coverings in place.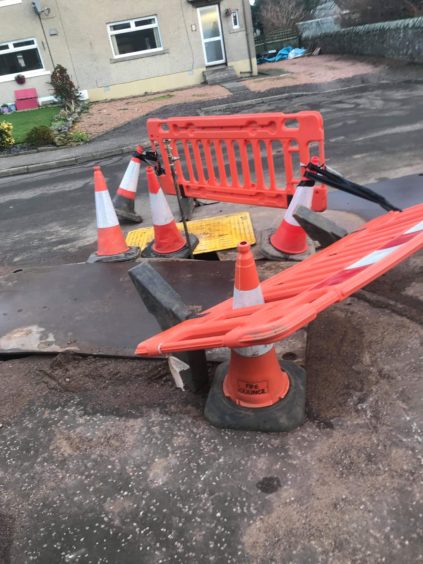 He also told how bad weather had twice blown over unstable barriers – putting vulnerable residents at risk of falling into the hole.
Mr Newton said: "These works have been going on since about October time.
"We had a meeting in the town hall because people couldn't get out their houses, there was mud everywhere, it was appalling.
"They started their works and they weren't too bad at first although it was a bit of a nightmare.
"But they came down the other week and when they lifted the steel plates which are covering the excavation works, they just left them all exposed.
"My wife Amy, who is an MS sufferer, was walking back home when she tripped and fell over some of the excavation work.
"She hurt her back but she was more concerned about other vulnerable people in the village.
"She called the council and told them about it being a hazard and that she had fallen.
"There's a lot of older people and young children who run past in the area.
"They just asked her if she wanted a claims form but all she wanted was to highlight how dangerous the works were and that there were vulnerable people in the area.
"She then phoned Campion Homes and they did come down and fix the hole. They said a health and safety manager would be out to take a statement.
"Since those photographs were taken, the barriers blew away again during the bad weather.
"My young son went outside because they were getting covered in snow and cars were swerving around them.
"The workmen came down and fixed that eventually. But they came back and dug an even deeper hole and the barriers blew down again.
"It's a disgrace. Dairsie has been turned upside down. I'm just appalled."
Ian Jones, lead consultant for network management at Fife Council said: "Residents contacted us on December 10 about the temporary measures left in place.
"We visited the site on December 11 and advised the developer the temporary measures were not acceptable. The developer back-filled the excavation the same day.
"On December 17 the footway was re-excavated by the developer to allow Scottish Water to connect the water.
"This work was completed on December 19 and the developer has back-filled and made the area safe today.
"In the New year the developer will be returning to complete other connections before carrying out a permanent reinstatement of the footway."
Campion Homes declined to comment.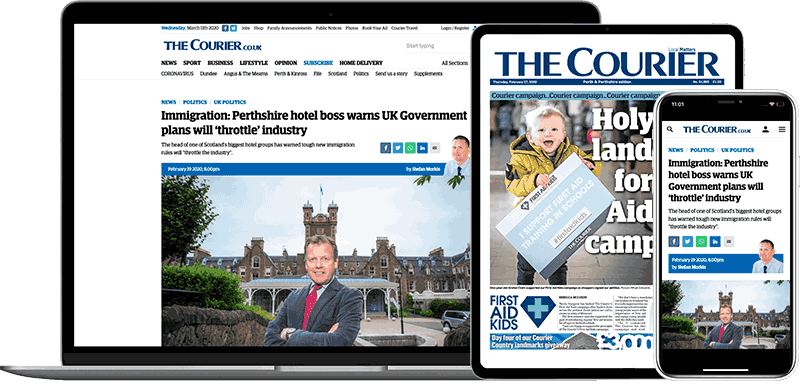 Help support quality local journalism … become a digital subscriber to The Courier
For as little as £5.99 a month you can access all of our content, including Premium articles.
Subscribe