A children's gymnastics club was targeted in an act of vandalism described by police as "breathtaking" in its scale.
Equipment worth £40,000 was trashed in the attack at Balwearie Gym, with multiple pieces of apparatus slashed or broken.
The sisters who own the club were devastated to discover the destruction when they returned to their gym in Kirkcaldy after the holidays.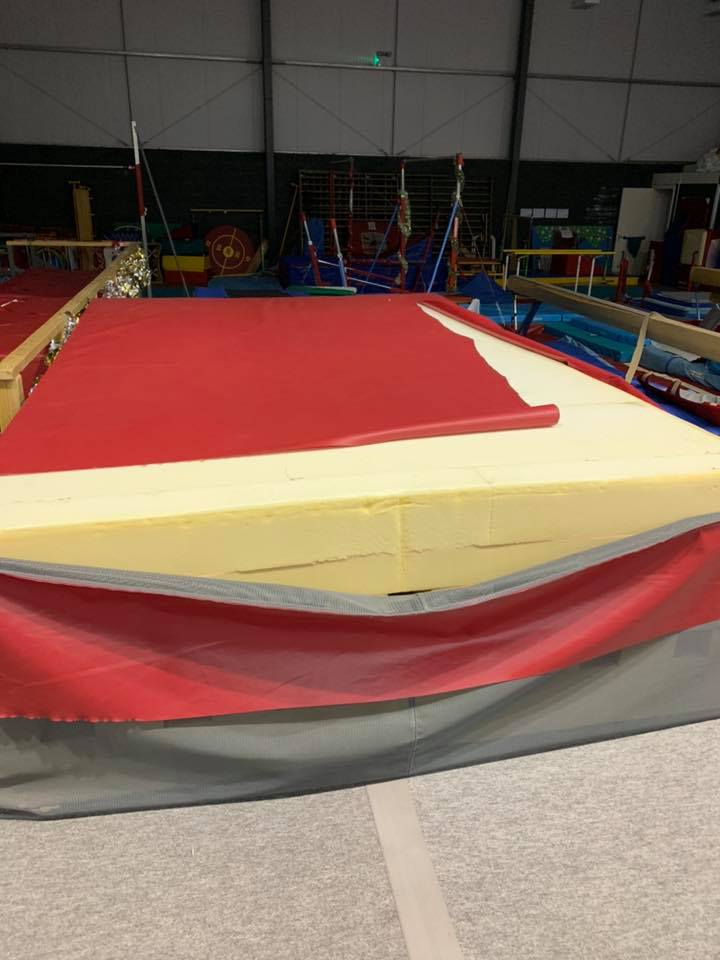 Locks on the unit in Mitchelston Industrial Estate were glued and when Lorraine Crawford and Lynette Sharp finally gained access they were stunned by the scene of chaos.
Detectives investigating the crime, which occurred between December 21 and 27, and have appealed for information and CCTV footage to help trace the perpetrators.
Examination of the scene indicated the vandals had worn gloves and Lorraine believes they were adults maliciously intent on causing maximum damage, rather than youths.
She and Lynette, who were away on holiday, learned of the glued locks on December 27 but did not suspect the destruction inside.
It was only when they returned on January 4 the magnitude of the damage was revealed.
Lorraine said: "We were gutted, completely gutted.
"I can't comprehend why someone would do something like this.
"It's so specific, it wasn't young kids that have gone in to have a party and have trashed the place, they have caused maximum damage to expensive equipment.
"Everything that could be cut has been cut."
As well as crash mat covers being slashed, she said a beam had been sawed and pins removed from a bar.
"Whether they have a grudge against the club or myself or my sister, it's the kids that lose out in the end,"  said Lorraine.
"The kids are really upset. Whether they attend one hour a week or 16, 17 hours a week they all come to gymnastics because they love it."
Detective Constable Michael Nodes, of Kirkcaldy CID, said: "The sheer scale of the vandalism undertaken during this incident is breathtaking and it has deprived the local community of a number of pieces of this expensive equipment.
"We are eager to trace those responsible and are appealing to the public for information."
The club, which moved to the premises from Balwearie High School six years ago, is used by youngsters aged from three to 17.
Parents have rallied to help clean up the mess and raise money to replace the ruined equipment.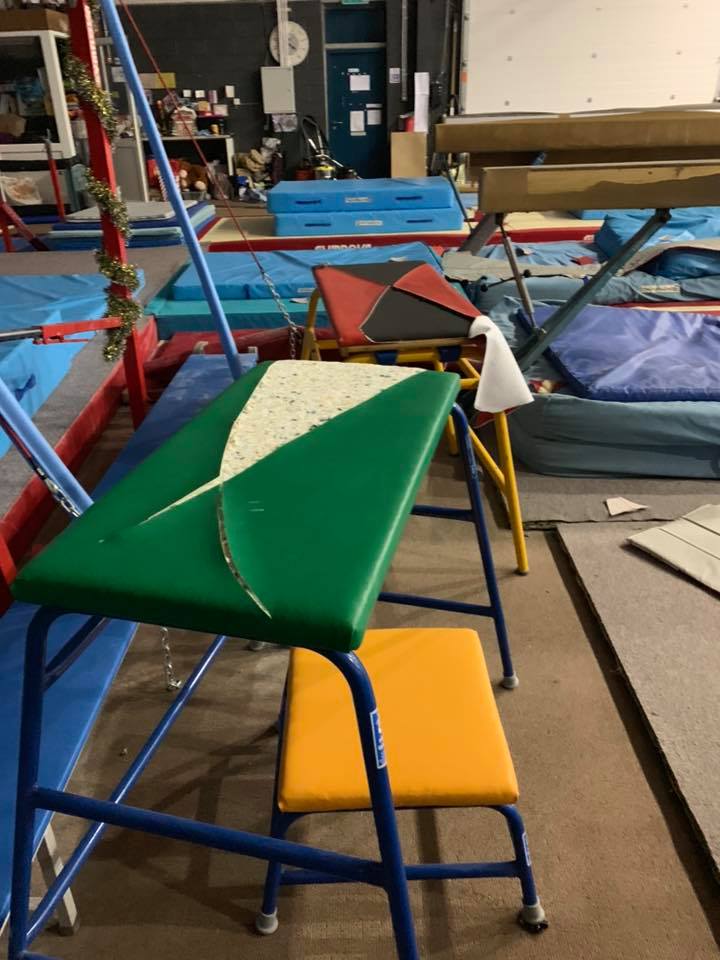 It is estimated to replace everything that was damaged would cost £40,000 but it is hoped some of it can be repaired.
Although the club is insured for public liability, building contents were not insured as much of it was gifted or older.
An online crowd funder has already raised hundreds of pounds.
Competition gymnasts preparing for forthcoming events have been offered use of facilities by other clubs.
Regular classes are to resume on Saturday, a week late, once the premises and basic equipment are made safe for use.
Kirkcaldy CID can be contacted by dialling 101, quoting incident number 2354.
Police are investigating extensive damage to equipment at Balwearie Gymnastics, Unit 6, Muirhead, Kirkcaldy. £40k of damage was caused over the festive period when it closed. Please contact 101 if you have any information quoting PS-20181227-2354.

— Kirkcaldy Police (@KirkcaldyPolice) January 6, 2019