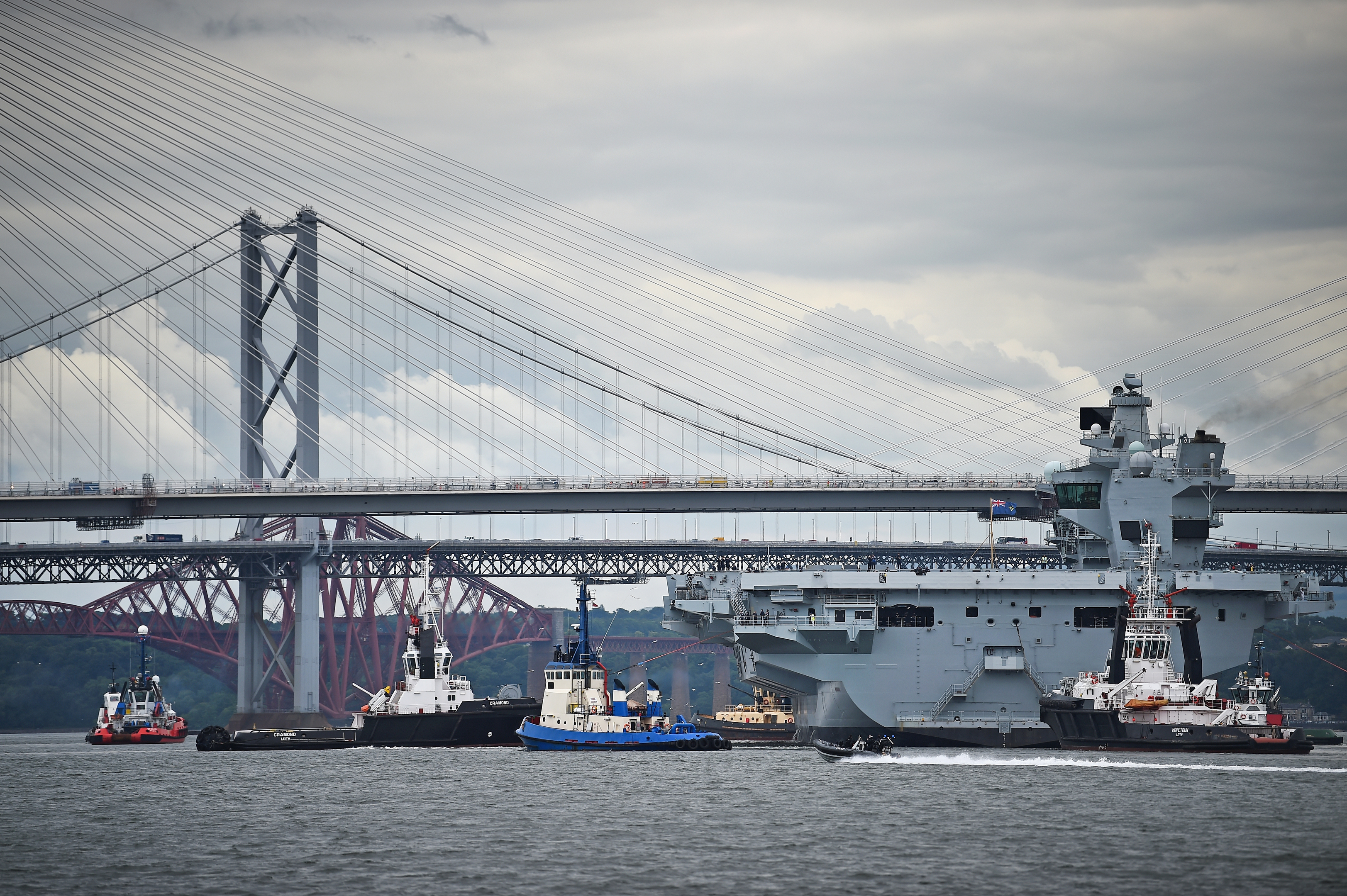 Rosyth dockyard has won a £5 million contract to carry out maintenance work on HMS Queen Elizabeth.
The work, which will see the aircraft carrier return to the place she was assembled, will sustain 100 jobs at its peak.
It will be the first planned dry dock maintenance programme for Britain's largest warship, which is due to enter service in 2020.
Dunfermline and West Fife SNP MP Douglas Chapman welcomed the announcement.
"Not only does it protect jobs at Rosyth dockyard, it also sets a valuable precedent which puts down a marker for future full scale refits," he said.
"There is no doubt that the workforce we have in west Fife is one of the most skilled in Scotland.
"They've constructed the two largest ships ever procured by the Royal Navy. It's wholly appropriate that both ships return home to Rosyth for their refits."
Shadow Scottish Secretary Lesley Laird MP added: "I met with the unions late last year and appreciated how anxious they were to secure this maintenance contract.
"The fact is workers at Rosyth know the HMS Queen Elizabeth better than anyone – they built her.
"It makes absolute sense that she returns home where it is guaranteed the contract will be carried out to the highest standard by a workforce boasting world-class skills."
The contract, won by Rosyth's operators Babcock, was announced by Defence Minister Stuart Andrew.
It will allow the 65,000-tonne carrier to undergo a routine planned hull survey and maintenance of her underwater systems over a six-week period in the summer.
A spokesperson for Babcock said: "We look forward to welcoming HMS Queen Elizabeth back to our facilities, where she was assembled, for her first docking and maintenance period.
"We continue to work closely with our MOD and Royal Navy customer on this national asset."
Mr Andrew said: "After a phenomenal year of trials off the east coast of the US, this dry-docking contract is an important step for HMS Queen Elizabeth as she gears up for operations."
Her sister ship, HMS Prince of Wales, is currently undergoing the final stages of construction at Rosyth and was powered up for the first time in November.
She is due to be handed over to the Royal Navy later this year.