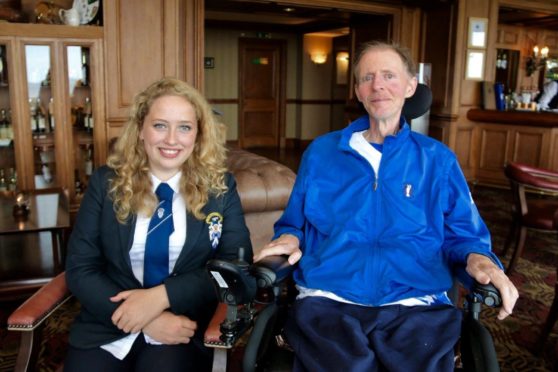 A young Fife woman who has raised thousands towards finding a cure for Motor Neurone Disease (MND) after one of her favourite teachers was diagnosed has paid tribute to him following his death.
Brynja Duthie, from Cupar, was just 14-years-old when she first decided in 2015 to organise a fundraising fun run to support her Madras College maths teacher Donald Grewar.
He had been a great support to her academically and when her grandfather was diagnosed with prostate cancer and died in 2013.
Since then, Brynja has helped to raise tens of thousands of pounds through various events to benefit MND charities and research as well as support 'Mr G' and his wife Mindy, to whom the Duthie family have grown very close to over the last few years.
News of his passing on Sunday evening was felt particularly keenly by Brynja and her family, although she said she was glad to have had the chance to not only have him as a teacher but also call him a true friend.
"From first year at Madras College, he was a massive support in my school life and then when we organised the MND Fun Run.
"He had a special way that made you feel you could achieve anything, and together we did.
"He helped me achieve grades in maths I never thought I could, he was also a massive supporter of my Movember fundraising.
"I always remember him fondly as someone who went the extra mile. He encouraged and supported every one of his pupils and latterly, what was most admirable was his strength and determination to raise awareness and money for Motor Neurone Disease.
"I'll miss him and our time together but forever be grateful that he was a part of my life."
Brynja's proud mum Charmaine described Mr Grewar as an "extraordinary human being" who will be sadly missed.
"He genuinely cared about his pupils and none more so than Brynja. We'll forever be thankful for the time he spent with her.
"Even whilst au pairing in Italy these last five months they've kept in touch and we are thankful Brynja managed to get home from Italy in time to catch up and update him on her adventures.
"It's incredibly sad but Donald's suffering is now over and he'll forever be remembered fondly by so many."
Hundreds of messages of condolence to Mr Grewar's friends and family have been posted on social media in the last couple of days and those continued to flood in yesterday.
Willie Rennie, Scottish Liberal Democrat leader and North East Fife MSP, finished second in Mr G's MND fundraising Funrun in September 2017 and was proud to have known such an inspirational man.
"I feel little but heartfelt appreciation for the impact that Donald Grewar made on all our lives," he noted.
"The relentless optimism and energy of the man inspired so many others including me."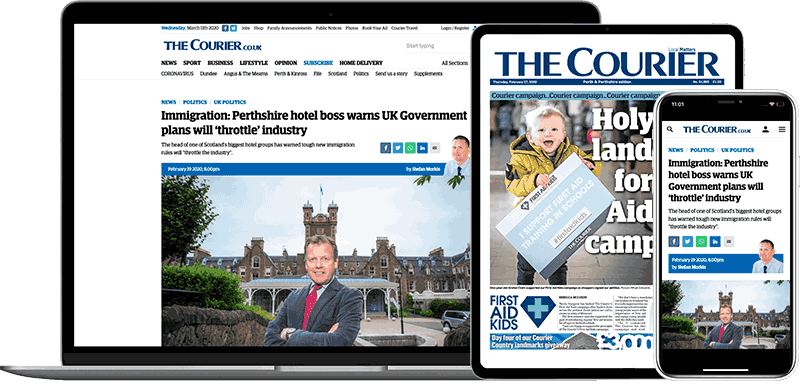 Help support quality local journalism … become a digital subscriber to The Courier
For as little as £5.99 a month you can access all of our content, including Premium articles.
Subscribe