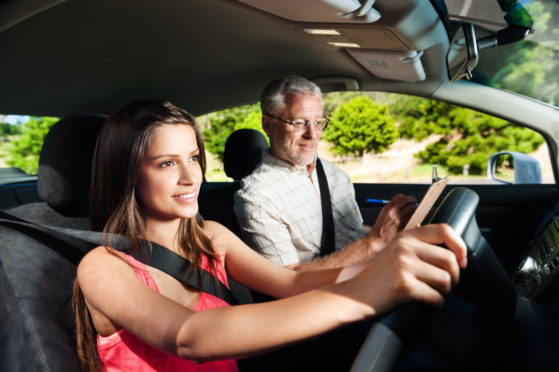 Learner drivers might want to avoid sitting their driving test in Dunfermline, with the pass rate in the town less than 50%.
An analysis of pass rates across Scotland showed a gulf in driving test success rates, from Mallaig where 80% of candidates passed to Glasgow, where only 35.6% of those setting off from the Shieldhall test centre managed to dispose of their L-plates.
Across Courier Country, Fife has the worst pass rates, with Kirkcaldy second bottom of the table at 52.3%.
Dundee is not much better. Just 56.3% of those sitting their test in the town got their full driving licence.
Best at manoeuvering their way through the  learner drivers in Pitlochry and Crieff, where the pass rates were 76% and 73.1% respectively.
Driving tests are conducted by the Driver and Vehicle Standards Agency (DVSA).
Mark Winn, the DVSA's chief driving examiner, said: "DVSA's priority is to help you through a lifetime of safe driving.
"All candidates are assessed to the same level and the result of their test is entirely dependent on their performance on the day.
"It's essential that all drivers demonstrate they have the right skills, knowledge and attitude to drive safely. The driver testing and training regime tests candidates' ability to drive safely and responsibly as well as making sure they know the theory behind safe driving."
Overall, pass rates for men were higher than those for women, according to figures from April to September 2018.
A few locations bucked this trend, in particular Mallaig, where the pass rate for women was 100%, albeit taking small numbers into account. Just six women sat their driving test over the six-month timescale.
St Andrews University lecturer Dr Kate Cross, from the School of Psychology and Neuroscience, said candidates' confidence levels and the possibility that examiners were unconsciously more lenient on men were two possible factors in explaining the gender gap.
"Gender bias in the testing process can't be ruled out," she said.
"While driving examiners use checklists to reduce bias, we know that gender bias affects people's judgements in a range of situations.
"It's also possible that women drive less confidently than men during a test. Women are known to underestimate their abilities in academic assessments, and this might influence their performance in driving tests too.
"If they do drive with less confidence, it could cause them to be penalised for hesitation.
"There's no evidence that women are worse at driving than men after they pass their test. In fact, the majority of dangerous driving offences are committed by men, and men are more likely than women to be involved in accidents."
Courier country pass rates (men and women)
Pitlochry – 76.0
Crieff – 73.1
Forfar – 65.9
Arbroath – 65.3
Perth (Arran Road) – 56.8
Dundee – 56.3
Kirkcaldy – 52.3
Dunfermline – 46.8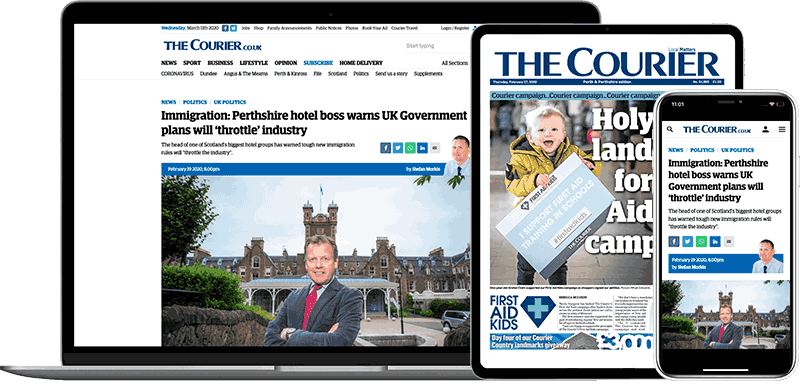 Help support quality local journalism … become a digital subscriber to The Courier
For as little as £5.99 a month you can access all of our content, including Premium articles.
Subscribe