The discovery of a man's body which subsequently sparked a mass evacuation in a Kirkcaldy street is being treated as "unexplained" by police.
Emergency services including bomb disposal experts were called to a flat in Balfour Street on Tuesday evening after a 37-year-old man was found dead within the property.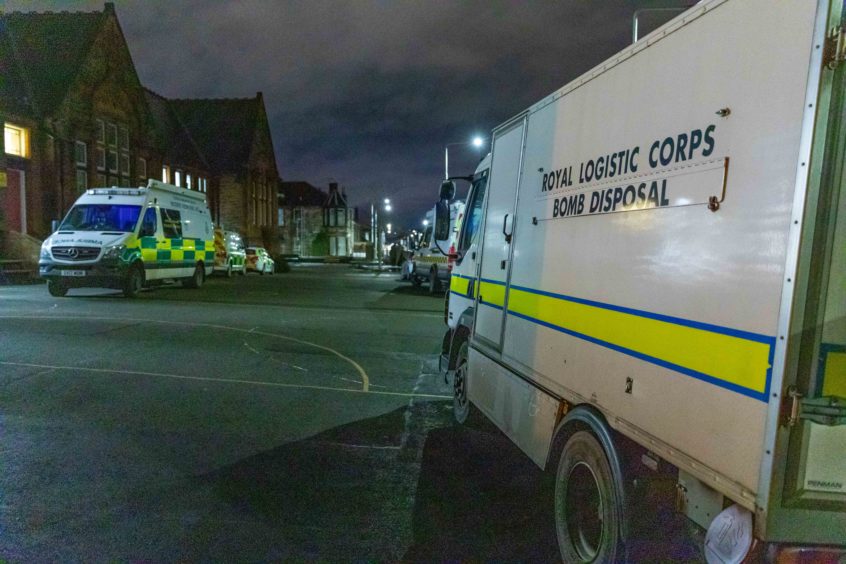 It is understood a 'cause for concern' report was made by a member of the public for the man, and officers gained entry to the flat where they found him deceased.
Homes in Kirkcaldy were evacuated after the body was found along with material described as "potentially volatile and flammable" at an address in the town.
The materials were discovered during a routine sweep of the man's property and led to a number of surrounding houses and flats being evacuated as a precaution.
Homes evacuated after 'potentially volatile' items found near man's body at Kirkcaldy address
Residents were allowed back into their homes a few hours later after the items discovered were assessed and the all clear was given.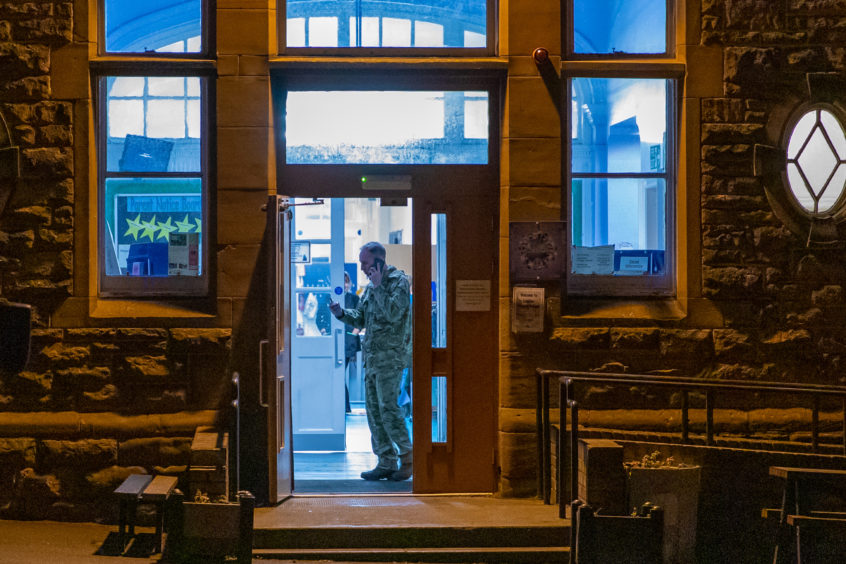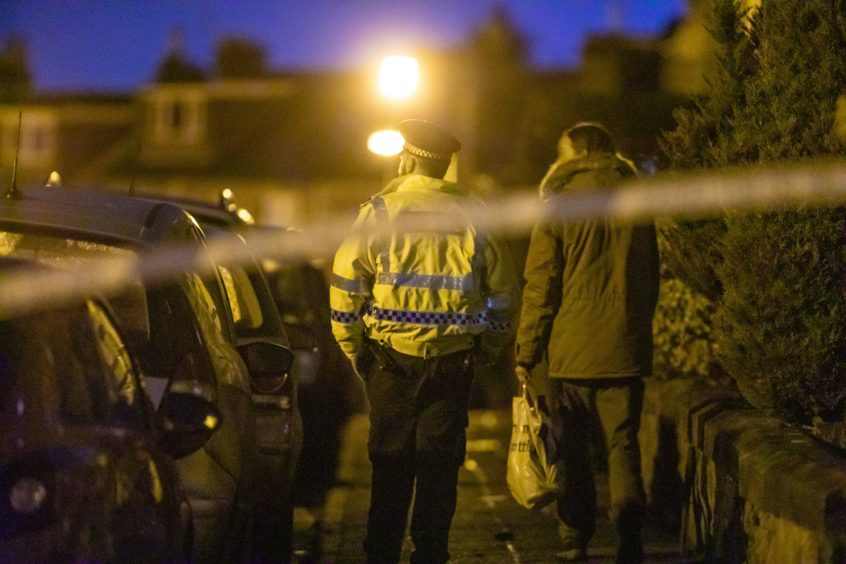 A parents' meeting at nearby Dunnikier Primary School had to be abruptly cut short on Tuesday evening as police put up a sizeable cordon to keep members of the public away from the scene, but the school was expected to be open as normal on Wednesday morning despite the drama just hours earlier.
One parent, who did not wish to be named, said: "I didn't know what to expect to be honest after seeing all the news last night.
"It's scary to see the bomb squad guys out and you just wonder what's gone on, but it's better safe than sorry I suppose."
Rumours that there may have been bomb making equipment in the property have been flatly dismissed by authorities, and there appears to be no suggestion that there was anything sinister behind the items found at the address.
Police were still in attendance at the property on Wednesday morning as their investigation continues.
A Police Scotland spokesperson said: "Police in Fife attended at an address is Balfour Street, Kirkcaldy at around 6.05pm on Tuesday 15th January following a report of concern for a person.
"The body of a 37-year-old was found within and his death is currently being treated as unexplained.
"While in attendance, officers found a number of potentially volatile and flammable items within and the EOD were contacted."
The grim discovery was made after officers from Police Scotland attended an address after receiving a report, and a number of emergency vehicles arrived as a cordon manned by police was hastily thrown around the property.
One person at the scene said: "There were loads of police cars and vans, but the street was really quiet, it was dead silent – a bit weird and ominous."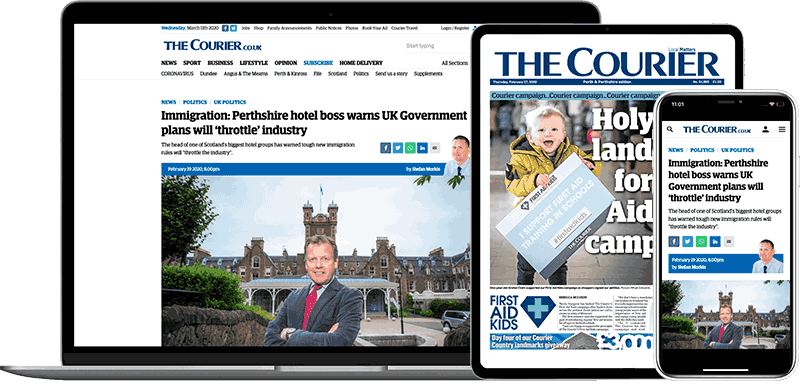 Help support quality local journalism … become a digital subscriber to The Courier
For as little as £5.99 a month you can access all of our content, including Premium articles.
Subscribe