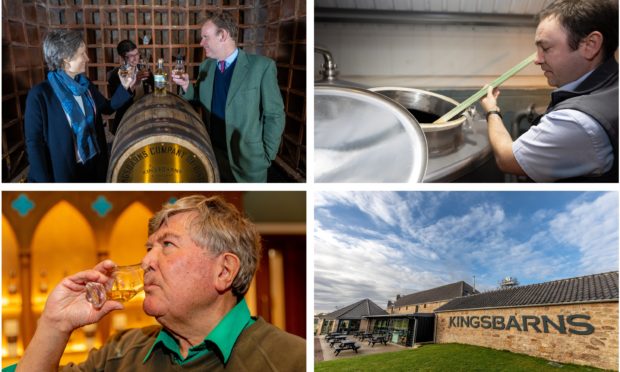 It was D-Day for Dram Day in the East Neuk yesterday as Kingsbarns Distillery formally launched its first expression, appropriately called Dream to Dram.
The event saw the single malt presented to the media, specialist whisky writers, family and friends, and to VIPs and whisky distributors from the UK and overseas.
A five-year haul for owners William and Isabella Wemyss has converted the derelict East Newhall Farm steading and doocot beside Cambo Estate into a modern whisky distillery.
The conversion, plus a mash and stillhouse extension, was formally opened on St Andrews Day 2014 and the first spirit distilled in January 2015.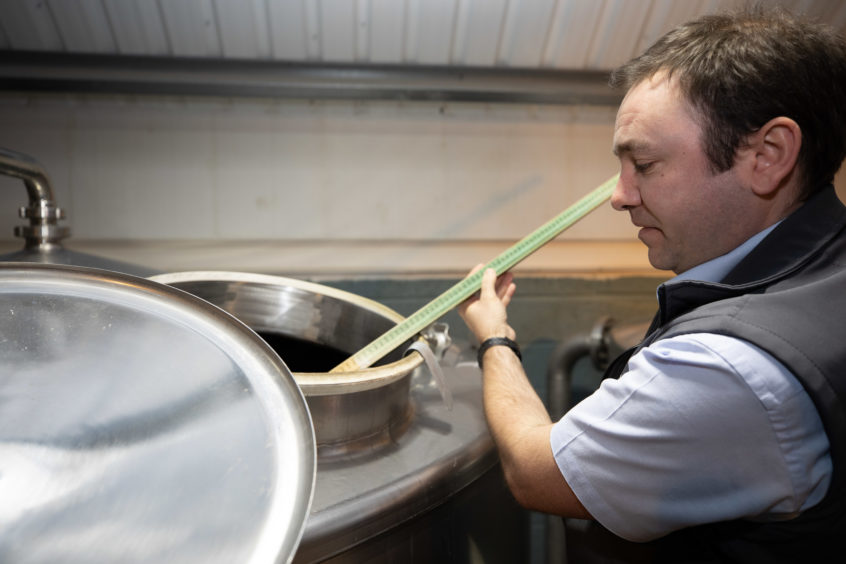 The first expression launched yesterday is drawn from 20 early-filled casks.
Rooted in Fife, the Wemyss family claims to have been in business "since the 14th Century", in Scotland and later in Australia.
William and Isabella launched the successful Wemyss Malts brand in 2005 and in 2010 a Kingsbarns golf course caddy, Doug Clement, planted the idea that they build a distillery nearby.
Countless visiting golfers had asked him about touring a distillery.
Mr Clement remained involved in the project for several years.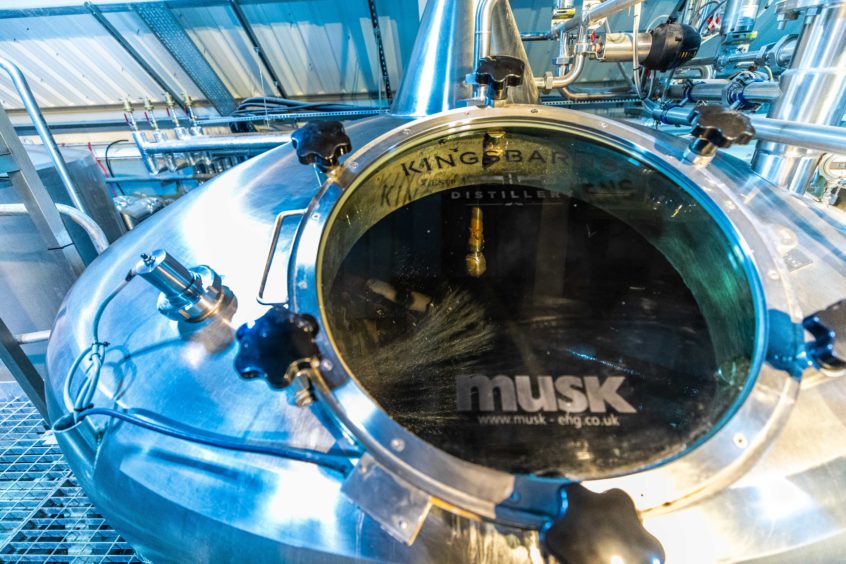 The Kingsbarns emphasis is on Fife sourcing – all barley is locally grown and water comes from a new-tapped aquifer 100 metres beneath the distillery.
The barley is malted by Munton's and is totally unpeated.
There are seven mashes a week and annual output has risen to 200,000 lpa (litres of pure alcohol).
Wash and spirit stills, made by Forsyths of Rothes, have long necks and lyne arms to ensure a light, fruity Lowland spirit.
Casks are 90% first-fill ex-Heaven Hill bourbon barrels, plus 10% re-charred wine barrels from Portugal, plus a few ex-sherry butts.
Some casking is done on-site but increasingly output is tankered away to be casked and stored elsewhere in Fife.
A still in an adjacent building produces Darnley's Gin – as Mary, Queen of Scots first met Lord Darnley at Wemyss Castle.
The distillery has a splendid visitor centre, with exhibition rooms, a delightful café-restaurant, airy stillhouse and two sampling rooms where visitors can enjoy a dram or two.
William Wemyss yesterday said: "This is an immensely proud day for the distillery and everyone involved in turning our dream of making whisky in Fife into a reality."
Brian Townsend: Taste test
All too often, first bottlings by new distilleries tend to be a bit hit-and-miss. I have tasted some early expressions from one or two new distilleries that ranged from raw to rough to insipid.
Well, hats off to Kingsbarns and the team under distillery manager Peter Holroyd – Kingsbarns Dream to Dram is a pleasure to drink. Bottled at 46% abv, it is stronger than your standard 40% blends and malts, but for a single malt not yet four years old it is commendably smooth and already has a distinctive character.
It has a touch of vanilla and oak – not surprising from first-fill ex-bourbon barrels – coupled with a tantalisingly fruity, faintly sweet and delicate touch, doubtless from the ex-Portugal wine barrels. The distillery's mix of two yeasts, traditional Anchor and Belgian Fermentis, coupled with long-necked stills and slow fermentation and distilling, has produced a delectable dram. It also holds out the promise of even better expressions in the years to come.
l Kingsbarns Dream to Dram, 70cl, 46%, price £44.95.