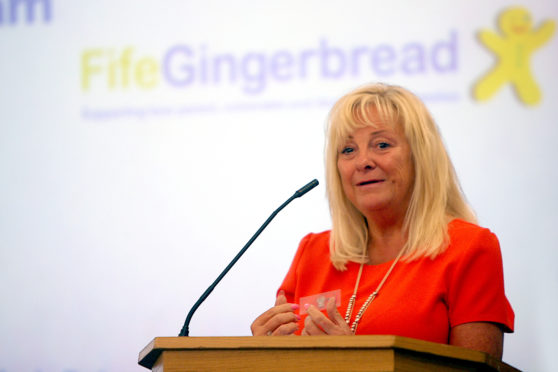 A Fife charity has warned the council is "sleep-walking into a nightmare" if it does not find funding to help hundreds of families in need.
Fife Gingerbread, which supports lone parents and disadvantaged families, warned last week that it was about to be hit by a "perfect storm" as revenue streams are set to end or be cut.
It says it may soon be forced to reduce staffing levels from 41 to 14 and that this could cut support for up to 253 of the 348 people currently engaging with the organisation unless funding can be found fast.
Rhona Cunningham, charity chief executive, said the organisation had received further referrals since the warning was issued and that those involved will have to go on a waiting list until bosses can find £600,000.
She said: "It's ironic that we're one of the organisations that support vulnerable families but we ourselves are vulnerable right now.
"Since last week, we've had eight referrals and we'd really like to be taking these cases on and opening them up and helping people but we need to keep them on a waiting list.
"In my opinion, the local authority is sleepwalking into a nightmare here. We were talking about where we could refer families and there really isn't anywhere that has the kind of capacity to respond."
Fife council's deputy Conservative leader councillor Linda Holt also called on council chiefs to "pull their finger out" and support the charity.
"Already children and and families are suffering, and many more will until a solution is found," she said.
Fife Council co-leader David Ross has said officers are working with Fife Gingerbread to see what might be possible to protect services.
"Like many other voluntary groups across Fife, Fife Gingerbread provides valuable local services to children and families in our communities," he said.
"The council continues to provide substantial funding to the organisation and in the past couple of years has provided transitional funding to Gingerbread to tide them over until other external funding was available.
"Their current financial difficulties are in the main down to the ending of time limited Lottery and Scottish Government funding streams.  Unfortunately the realities of the council's financial position mean it isn't possible for the council to step in and make up for the loss of external funding for Gingerbread or other voluntary organisations in a similar situation."