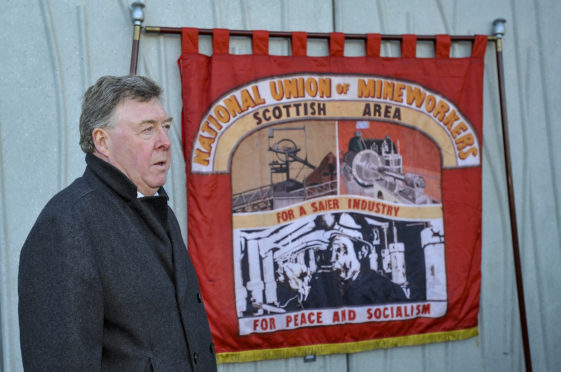 A former miner from Fife is leading calls for the creation of a national monument in memory of those who worked in the industry.
Pat Egan from Glenrothes wants to see a memorial installed at the Scottish Parliament in honour of the legacy left behind by miners and mining communities.
Mr Egan stepped up calls as he and fellow industry workers gathered at Holyrood on Wednesday to mark the 20th anniversary of the death of Mick McGahey, the former Scottish president and national vice-president of the National Union of Mineworkers (NUM).
McGahey, whose ashes are buried under the debating chamber in the Scottish Parliament, was a well-known campaigner for miners' rights and rose to prominence during the bitter 1984-85 strike.
Mr Egan paid tribute to him and said: "Mick will be remembered by the miners as a pillar of working class communities in Scotland and we want to see that his legacy and the legacy of mining communities live on.
"This is why we are remembering Mick at the Scottish Parliament today and we are calling on the Scottish Government to continue this tradition by having a national memorial in the Parliament to those who helped build Scotland, literally, from the ground up."
If approved, artists from mining communities across the country would be asked to create a work suitable to be included in a memorial.
Mr Egan said it was hoped several artworks would be created and displayed before the final pieces were chosen.
"We know there are a lot of people in mining communities who are very talented," he said.
"We'll be speaking to a number of major galleries in Scotland to see if they would show them in an exhibition."
Mr Egan said Scotland owed miners a debt of gratitude.
"Aside from providing fuel, miners were instrumental in council housing because most mining villages were built by mine owners and it was poor standard housing," he said.
"Very quickly miners realised they had to look beyond the gates because if you lost your job, you lost your house as well."
Miners' unions also built schools to ensure children were educated and were instrumental in the creation of Fife College, which at one time had a mining department to train pit managers.
"A national memorial would be a fitting tribute to those who contributed to the industry," Mr Egan said.
A Scottish Government spokesman said: "We recognise the contribution made by Mick McGahey.
"Any proposals for a memorial at Holyrood would be a matter for the Scottish Parliament."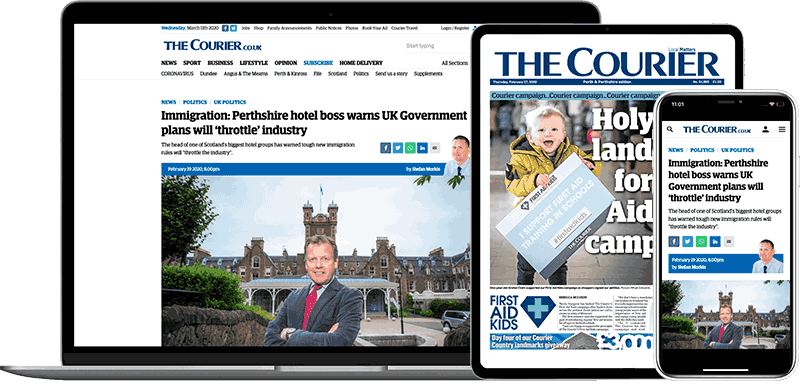 Help support quality local journalism … become a digital subscriber to The Courier
For as little as £5.99 a month you can access all of our content, including Premium articles.
Subscribe