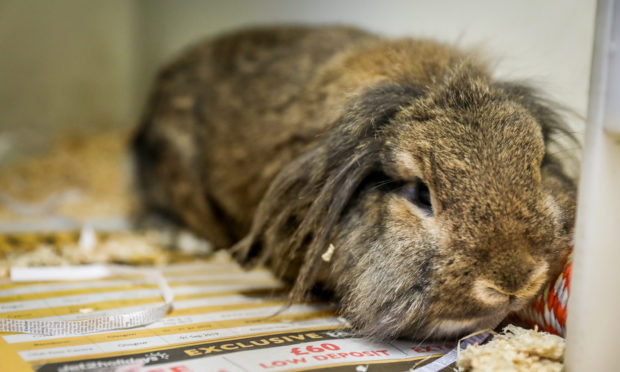 Irresponsible pet owners face unlimited fines or up to five years in jail under new government proposals.
The sanctions come as part of wholesale changes to animal welfare legislation that will also introduce licences and fines for rabbit and cat breeders.
The licensing regime for dog breeders will be toughened up to crack down on designer breeds, which can suffer from health problems, and 'puppy farms' that ignore dog welfare.
Local authorities will also have the power to issue on-the-spot fines as part of the new  regime for dog, cat and rabbit owners, under the suggested changes.
This will include 'minor offences' such as failing to have the proper documents. Fines have not yet been set, but similar penalties are between £45 and £85.
More serious animal cruelty offences will carry the higher sanctions, including the unlimited fines and jail term.
A 'fit and proper' test for holding an animal breeding licence forms also part of the proposals, making it more difficult for those with previous convictions to breed animals.
The harsher penalties will also apply to attacks against service animals, supporting 'Finn's Law', named after a police dog stabbed while working.
The Scottish Government has begun the process of introducing new legislation by consulting on breeding laws and is following this by collecting views on tougher animal welfare sanctions.
Rural affairs minister Mairi Gougeon said she felt very passionate about animal welfare.
"We are taking bold steps to try to further improve the welfare of our animals.
"I hope that strengthening these powers will send a strong message that such abhorrent behaviour will not be tolerated in a modern, progressive and responsible society such as Scotland," she added.
Inspections will be funded from licence fees, with the rate not yet known. It has been suggested anyone breeding and selling dogs, cats and rabbits will require one.
Perth and Kinross council officials supported the plans for new licences, backed with an inspection regime and the power to levy on-the-spot fines.
A spokesperson said: "Any changes in licensing arrangements from the current system would, in the first instance, be a matter for the Scottish Government to bring forward and we are awaiting any subsequent announcements in this regard with interest.
"We do, however, consider that as stated in our consultation response, this type of regulation will help protect animal welfare and the health of future animals, and also help combat illicit breeders."
But questions remain as to the costs of the licensing scheme and the ability of cash-strapped local authorities to run it.
One responder to the government consultation said: "With the huge increase in workload this proposal will put on local authorities maybe a special animal inspectorate needs to be formed?
"What do they mean by reasonable costs? My pet shop license currently costs £175. Is this reasonable?"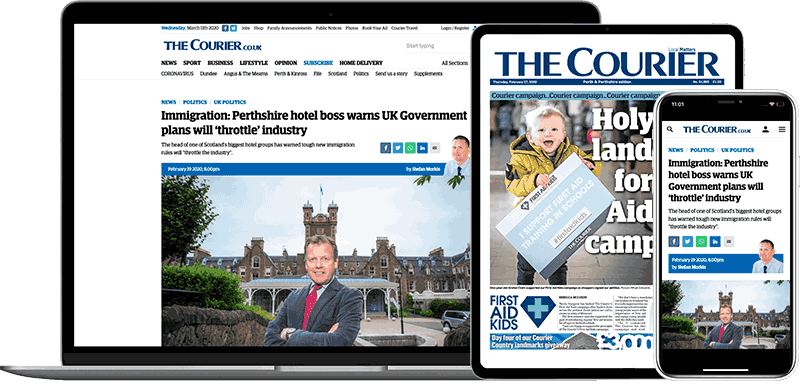 Help support quality local journalism … become a digital subscriber to The Courier
For as little as £5.99 a month you can access all of our content, including Premium articles.
Subscribe