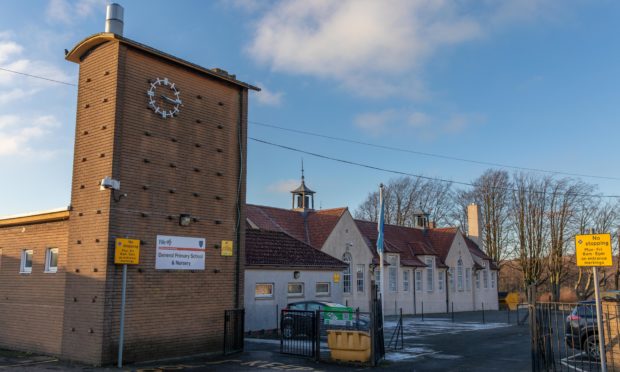 Children at a Fife school were sent home after a "strong smell of gas" was detected in the building.
Heating engineers were called Denend Primary School in Cardenden to investigate the source of a potential gas leak on Thursday afternoon.
However, Fife Council later said no leak was found and the building was confirmed to be safe.
Parents were informed of the school closure at 12.35pm.
Morning nursery session had already ended so pre-school children had already been taken home.
Head teacher Claire Wyatt confirmed the school would be open as normal on Friday.
She said: "There was a strong smell of gas that had to be investigated and we followed Transco's advice in closing the school.
"Heating engineers came into school this afternoon, ran full checks on the system and have confirmed the building is safe. We will be open tomorrow as normal."
The council said as a precaution children were walked along to Cardenden Primary School so that parents and carers could collect them from there.