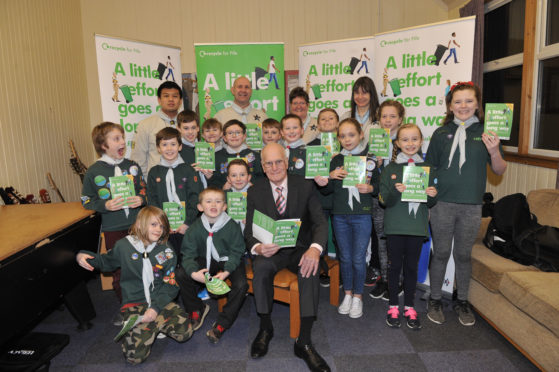 Fife Council is teaming up with the Scouts to help residents be prepared for changes to recycling collections.
Dunfermline's 44th Fife (St Leonards Church) Scout group and Kirkcaldy's 5th Scout group have joined Fife's new recycling campaign 'A Little Effort Goes a Long Way' to help locals better understand the changes being made to the materials accepted in household bins.
Starting this month, changes will see juice, long-life milk and soup cartons go into the green recycling bin, rather than the grey one.
Some low-quality plastics that are very difficult to recycle, including carrier bags, cellophane, plastic film and wrappers will now go into the blue bin, rather than the green one.
A new guide with more information, as well as advice on using recycling points and kerbside bins, will be coming through letter boxes soon.
SNP Councillor Ross Vettraino, convener of the environment, protective services and community safety committee, said the changes were necessary to keep pace with national and international changes in recycling markets.
"No recycling campaign can be successful if it doesn't have the active support of the community," he said.
"It's important that the council keeps the community informed and makes recycling as easy as possible.
"That's why a new guide will be delivered to every household, and additional service is available from recycling advisors.
"The damage being done to the environment by the irresponsible disposal of plastic is well known.
"For its part, the council is leading the way by eliminating single use plastics from every one of its buildings through its Cut it Out campaign."
The Scouts shared some of their top tips for reducing waste at home.
Adam, from Dunfermline's 44th Scout group recommended that people "take re-useable bags when you go shopping, rather than buying single use plastic bags".
Jake advised to "double check when putting an item in the landfill bin that it can be recycled".
Isla, from Kirkcaldy's 5th Fife Scout group said: "Say no to straws, and drink straight out of a cup instead."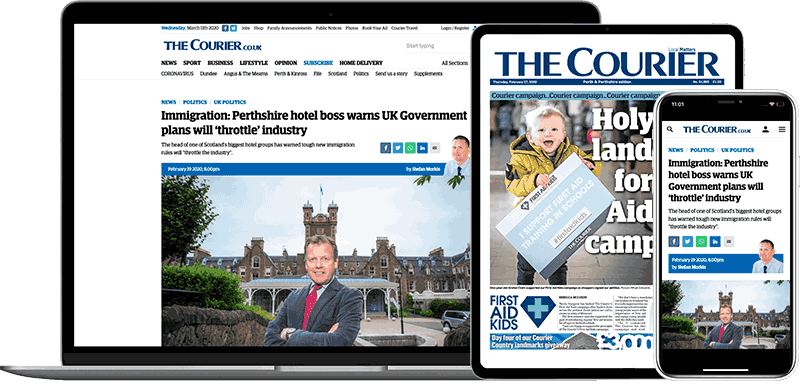 Help support quality local journalism … become a digital subscriber to The Courier
For as little as £5.99 a month you can access all of our content, including Premium articles.
Subscribe