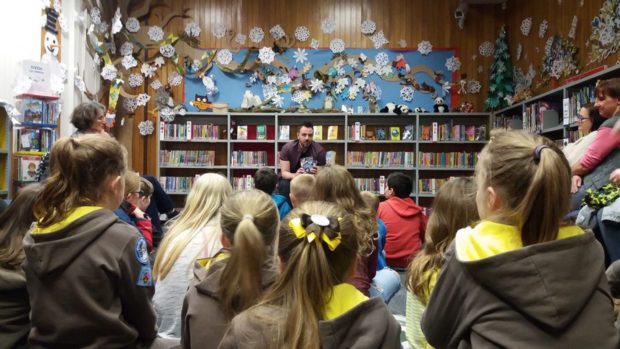 Fife's libraries are fighting back against devastating cuts by offering longer opening hours and Saturday sessions.
The transformation by Fife Cultural Trust, to ensure the network's future, comes following detailed research including a survey of more than 2,000 Fifers, an analysis of footfall and extensive consultation with staff.
Across Fife the public wanted libraries to open on Saturdays and at least one evening a week.
Users also wanted branches to open for at least an hour across lunchtimes, even those with only one staff member.
As a result Saturday openings will be implemented from May 7. Where venues already opened on Saturdays, many will see their hours extended.
The move comes less than three years after budget cuts saw councillors agree to close 16 libraries, half of which were later taken over and run by local communities.
Analysis by Scottish Labour in December  showed the number of libraries which closed across Scotland last year doubled to 30, leaving a total of 558.
There has been a £22m reduction in spending for libraries over the past six years, the analysis of revenue spending across Scotland shows. The 17.9 per cent cut is higher than the overall 13.9 per cent reduction across cultural services.
Cuts are expected to deepen as the local government spending squeeze continues.
Two of the most prominent changes in Fife will be at Dunfermline Carnegie Library and Galleries, which will open all day on a Wednesday, and Kirkcaldy Galleries which will open on Monday mornings.
While evening hours have always been a feature at most, from May, the late opening will, in general, move from a Monday to a Thursday.
Many of the sites, such as Leslie, Valleyfield, Tayport, St Monans, Newburgh, Ladybank, Elie, Auchtermuchty and Newport, will open an extra day.
The change has been made possible by cutting opening hours during quieter times – for example opening at 10am rather than 9.30am.
The change is part of plans to sustain and expand the role of libraries.
The trust has addressed the downward trend of library lending by creating events like Code Clubs, Bookbug storytelling and Walk ON groups.
This year a programme of new events will be piloted.
Plans are also under way to pilot an enterprise hub in the flagship Dunfermline hub.
The mobile library service will continue to operate. A 90-day consultation has already taken place with staff.
Head of libraries service development June Souter said it had worked to deliver a schedule which was mindful of the needs of our customers and our staff.
With 29 libraries and more than 150 staff, the complex rotas were "many months in the making".
"Working with the unions throughout the process has helped support these changes.
"The enhanced hours underpin our journey to transform our library service," she said.
Chief executive Heather Stuart added: "Our vision is for libraries to be busy creative and learning hubs at the heart of communities.
"The changed hours is one important step along this journey."
Other plans include live music and community cinema.
"By bringing in more visitors, these new services help safeguard the more traditional library services, much loved by our loyal members.
"We will continue to adapt and innovate to build a vibrant service for the future."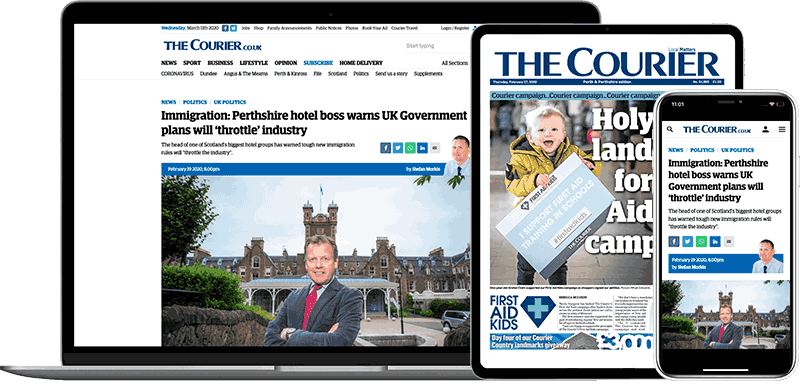 Help support quality local journalism … become a digital subscriber to The Courier
For as little as £5.99 a month you can access all of our content, including Premium articles.
Subscribe