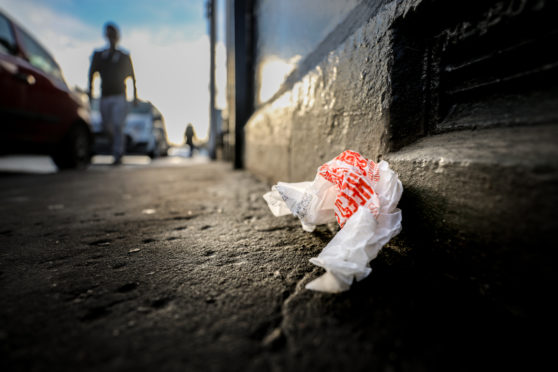 McDonald's staff have been praised for a litter crackdown after a new restaurant led to a spike in littering on a Fife beauty spot.
Staff at the kingdom's newest branch of the takeaway, in Leven, have pledged to work with the community to tackle the blight.
The restaurant opened on January 23 but local people have complained about the number of food containers and wrappers tossed away by careless customers.
Dozens of McDonald's-branded items were found during a clean-up of the beach last week, prompting staff to commit to litter picks in the area.
They also plan to bring Keep Scotland Beautiful's Spring Clean campaign to the town in coming months.
The company's stance has earned praise from Leven councillor Colin Davidson, who hailed the staff's attitude as fantastic.
He said: "The problem is not McDonald's fault. It's the fault of people too lazy to find a bin.
"The council has had extra bins put in at the beach.
"McDonald's are going to monitor the area around their premises but there's very little we can do if people are going to be selfish by eating in their cars then throwing their rubbish out the window."
The Labour councillor added: "What we need is people to be responsible in their behaviour.
"How would they feel if people eating a McDonald's walked past their front door and threw their rubbish in the garden?
"The public need to pick up on it and say that's not acceptable."
A spokesperson for McDonald's said: "As a new business in Leven, it is our priority to be a good neighbour and we are committed to playing our part in tackling the issue of litter in our local community.
"Our restaurant team has conducted regular litter picks around the restaurant since opening and we will continue to do so indefinitely."
He added: "We are proud to be a long-standing partner of environmental charity Keep Scotland Beautiful and look forward to bringing their Spring Clean campaign to the town over the next couple of months.
"Whilst we're new to Leven, our door is always open and we will work with the community to help minimise littering in our local area."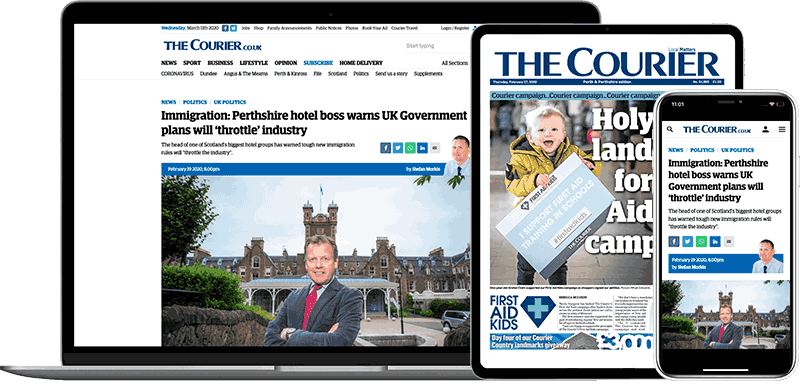 Help support quality local journalism … become a digital subscriber to The Courier
For as little as £5.99 a month you can access all of our content, including Premium articles.
Subscribe