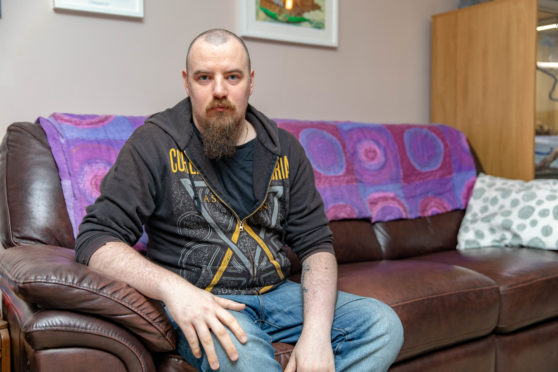 Former employees of a Fife hotel have been made to pay for P45s sent to them without postage stamps.
The Unite Hospitality trade union said it added "insult to injury" for ex-workers at Banner's Hotel in Markinch who are owed thousands of pounds.
Around 10 members of staff walked out after the hotel failed to pay its staff monthly wages at the end of November.
Andy Macleod, 30, who had been head chef at Banner's for just one month when the pay dispute erupted, said: "We've been sent P45s with no stamp on them.
"I got a slip through to say I had to go to the post office to collect something and pay for it.
"Someone else who got theirs had to pay £1.50 for postage because they didn't put any stamps on it. I haven't really got £1.50."
In another blow, some former workers have been offered pay, but with twice the amount of tax. A number are taking the matter to tribunal.
Mr Macleod believes he is owed in the region of £1,300 and said he was not among those who had been offered reduced payments.
"We were so close to paying off all our debts before this happened," said Mr Macleod, who is still looking for another job.
"Now we're further into debt than before."
Staff were left without wages just before Christmas.
At the time, Unite Hospitality said Banner's owed £8,020 in unpaid wages in addition to "thousands more in unpaid holidays".
According to Companies House, Kevin Penman was registered as the director of Markinch Limited based at the hotel's address in September and the company is still active.
He also established a Hawick-based firm called Reuben Hughes Limited on January 8 this year.
Unite Hospitality organiser Bryan Simpson said: "Mr Penman knows how much he owes our members because we hand delivered the collective demand in December. It's over £8,000.
"Instead, he's offered a fraction of this to staff who were left destitute over Christmas.
"To add insult to injury, our members were forced to pay to collect their P45s from the post office because he hadn't bothered to pay the proper postage.
"We would urge Mr Penman to do the right thing by his staff and pay them what they are due."
Banner's have not responded to requests for comment.