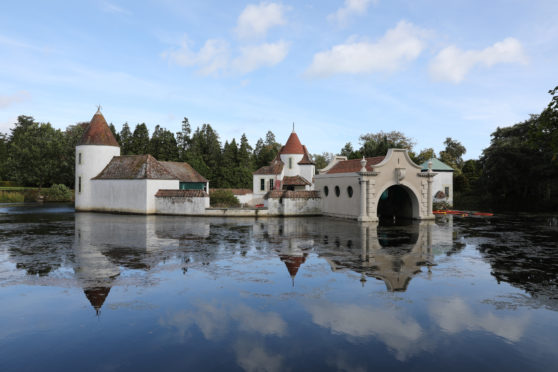 A warning has been issued to dog owners after a swan was killed in a prolonged and vicious attack on a frozen St Andrews pond.
Families watched in horror as a dog mauled the bird for more than an hour on the ice at Craigtoun Park last Wednesday.
As its owner yelled in vain at the pet to return, it inflicted fatal injuries on the swan, which died shortly after.
Scottish SPCA officers were called out and tried to reach the swan on a dinghy but were unable to save it.
Senior inspector Steven Gray said: "The dog had chased the swan onto the frozen pond, so rescue was very difficult.
"Staff at the park were very helpful and provided an inflatable dinghy so that we could get to where the attack was happening but by that time the swan had suffered a prolonged attack and, unfortunately, died from its injuries.
"The bird underwent a horrific and avoidable attack so this is a stark reminder to all dog owners to be extra careful when their animal is in the vicinity of swans but also a reminder to have your dog on a lead around frozen bodies of water as there is a high risk of injury or death if your dog falls through the ice."
Friends of Craigtoun Park, which manages the popular attraction, said the incident was "upsetting" and urged people to ensure dogs are under control around the ponds.
A spokesperson said: "The dog chased the swan onto the ice on the pond so no-one could go on after it and it did not respond to calls from its owner.
"The swan was finally retrieved by the SSPCA but sadly died shortly afterwards.
"We would ask that dog owners please be responsible and, if their dogs are inclined to chase wildlife, to keep them on the lead around the ponds, especially at this time of year when ice can increase danger, not just for the ducks and swans but for the dogs themselves."
Dog owners were warned less than a fortnight ago of the dangers of walking their pets off-lead near frozen water after one almost drowned at Townhill Loch near Dunfermline.
The dog fell through ice and was in the water for around 30 minutes before it was rescued and Fife Dog Training advised people to either avoid frozen water or keep dogs on leads.