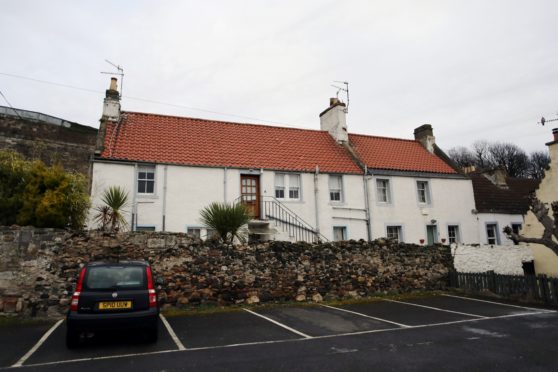 A legal dispute over the noise of a flushing toilet in an Airbnb flat heard its housekeeper claim she felt stalked by the downstairs neighbour.
Suzanne Gilfeather said retired solicitor James Morris showed an "unhealthy interest" in activity in the holiday let she looks after in Kinghorn.
Mr Morris and wife Carol claim noise from the bathroom in the flat above their home is ruining their lives and have sought an interdict preventing use of a component of its plumbing system, which they allege is malfunctioning.
The court previously heard that Mr Morris, 52, kept a detailed log of movements at 6 St Clairs Entry, including descriptions of guests, their use of the bathroom and Mrs Gilfeather cleaning and vacuuming inside the property.
The holiday home in a former fishermen's cottage near Kinghorn beach is  let through accommodation website Airbnb by owners Robert Curran and Maria McGarry Curran, who are well-known broadcasters in Hawaii.
Mrs Gilfeather told Kirkcaldy Justice of the Peace Court Mr Morris' monitoring "feels like stalking".
She said: "When I go into number six I lock the door. I don't like the fact that somebody is so closely monitoring my comings and goings to my place of work.
"It's quite intimidating."
Mr and Mrs Morris claimed the Saniflo plumbing system makes an "awful grinding noise" like a motorcycle or a chainsaw, and wakes them at night but Mrs Gilfeather said this was just one of a series of complaints made by the neighbours.
She said that Mrs McGarry Curran, known as Jo, had already removed the washing machine and replaced wooden flooring with carpets to "appease" the couple, who she described as intolerant to everyday noises.
She also said Mr and Mrs Morris had padlocked their wheelie bins after a guest had used them in error.
Advocate for the pursuers, Graham Middleton, pointed out that Mrs Gilfeather had never experienced the noise of the macerator from the Morris' bedroom, directly below the bathroom.
Acoustic sound engineer Frederick Lemieux said readings he took showed the sound generated was above the level the World Health Organisation regarded as likely to disturb sleep.
He compared the noise made to that of a blender, while Saniflo service engineer Alex Gordon, who gave the system a clean bill of health, said it was like a liquidiser.
He said the operating noise lasts between six and eight seconds and occurs when the toilet is flushed, repeating intermittently when the basin taps or shower are run.
At an earlier hearing Mrs Morris, 69, said she and her husband simply wanted the Currans to repair or replace the macerator. Mr Morris said the noise became a problem after a blockage in July 2017, which he claimed damaged the system.
Mrs McGarry Curran, who lives in Honolulu but is originally from Fife, is a food and wine writer and broadcaster with a long-running radio talk show. Her husband is a sports broadcaster with his own radio show, The Bobby Curran Show.
The hearing before Sheriff McCulloch is to continue at a later date.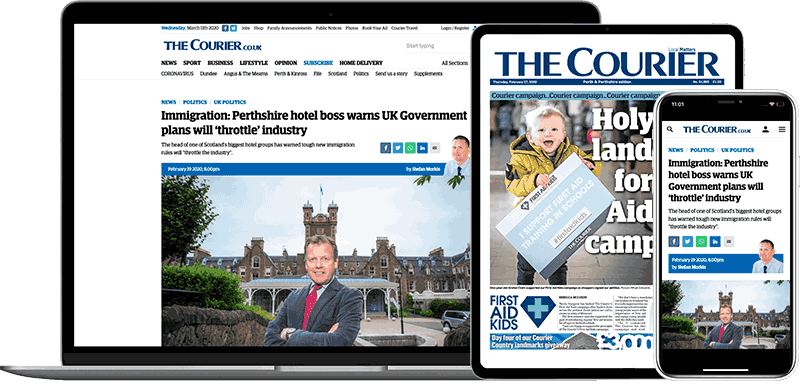 Help support quality local journalism … become a digital subscriber to The Courier
For as little as £5.99 a month you can access all of our content, including Premium articles.
Subscribe