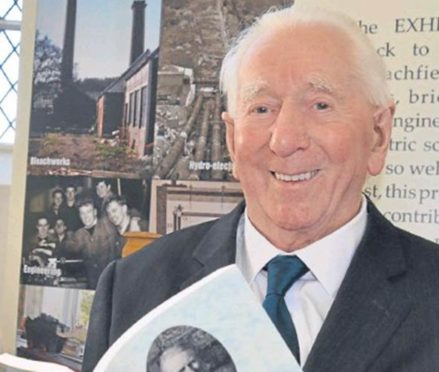 The funeral has taken place of 98-year-old retired Fife hairdresser Arthur Nevay who devoted his life to preserving social history in the heart of West Fife's former mining communities.
For most of his 98 years, Arthur lived at only two addresses – remarkably just a few yards apart, in the west Fife former mining village of Glencraig – and it was here that he lived until taking ill just a week before his death on January 28.
Despite his down-to-earth nature, the former internationally-renowned hairdresser was a cut above when it came to his in-depth knowledge and passion for social history.
In 2015, the pensioner published an anthology of poems by Cowdenbeath miner poet Robert MacLeod (1876 -1958), who turned to entertaining after being injured in a mining accident.
MacLeod lived through two wars, the 1926 Strike, the Great Depression and eight decades of colliery disasters.
When a horrific accident hospitalised him for a year, MacLeod became an entertainer, and in the hey-day of the music hall, performed at the Tivoli in Cowdenbeath as well as in pubs and clubs.
Among Arthur's papers, collected from local sources including MacLeod's relatives, was a letter from the miner poet himself, which stated that "lines like these should not be forgotten".
Thanks to his new biographer, the legacy became available to a modern-day audience.
Born in Kinross in July 1920, Arthur moved to Glencraig at the age of five months when his Dundonian father bought a hairdressing business there in 1921, purchased from a Raith Rovers footballer named Dawson.
As a teenager, Arthur wanted to be a compositor in the printing trade, but after being told there were no vacancies at the Lochgelly Times, he devoted his time to the family business.
He attended hairdressing classes at Dunfermline's former Lauder College and after serving with the RAF Volunteer Reserve during the Second World War, he took over the family firm following the death of his father just weeks after returning from the war.
With a lifelong association to the Scouting movement, he built up a business of five salons, employing 75 hairdressers, and established a factory in Dalgety Bay producing bulk products for hairdressing salons and an aerosol plant.
He later devoted his career to raising standards across the industry, becoming president of the National Hairdressers' Association in the 1970s then chairman of the Hairdressing Training Board of Great Britain.
"I was the person who signed the NVQ Levels one, two and three certificates," he told The Courier in a 2015 interview.
"That was the first time structured hairdresser courses were introduced into Britain.
"I also sat on the European Union Hairdressers' Federation board in Brussels."
Despite his meteoric rise, however, he never forgot his childhood among the mining men who relied on his father for their haircuts, and it is this that continued to inspire his research until the end.
Arthur added during the interview: "The manager of the pit used to say 'there's mair coal stripped in Jimmy Nevay's shop than in Glencraig Colliery'!"
Arthur is predeceased by his wife Eliza.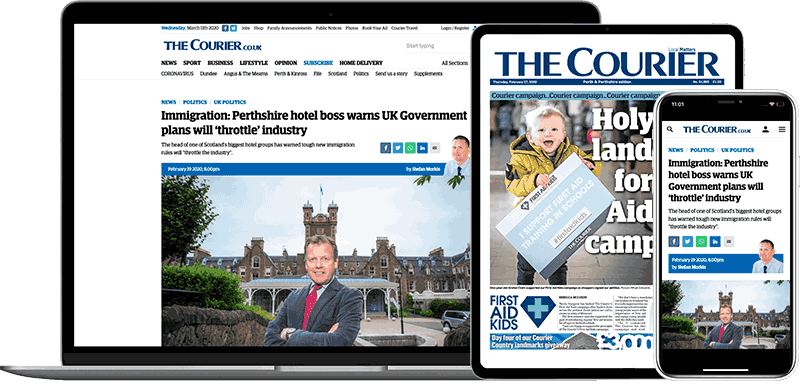 Help support quality local journalism … become a digital subscriber to The Courier
For as little as £5.99 a month you can access all of our content, including Premium articles.
Subscribe