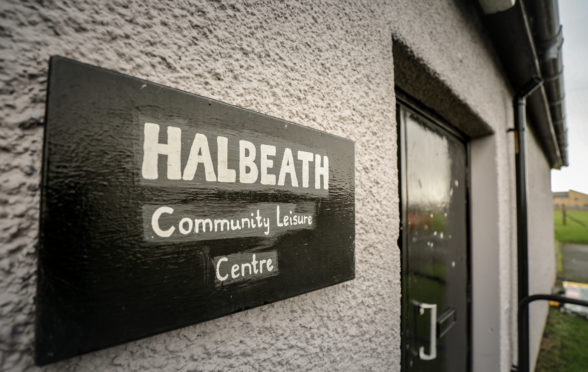 Halbeath community centre is to be demolished to make way for a brand new nursery.
City of Dunfermline area committee has given the go ahead for the plan which will include community facilities for the village.
The centre is currently vacant and no major concerns were raised during a drop-in information session held at the end of last year for community groups, residents, nursery school staff and councillors.
Behind the proposal was a need to create more nursery spaces for youngsters.
The Scottish Government has pledged to increase the provision of free early learning and childcare to 1,140 hours by 2020.
All three and four-year-olds will be entitled to this, as well as some eligible two-year-olds.
As a result there is a need to significantly increase places in Dunfermline.
Several sites owned by Fife Council have been identified for future nursery developments.
The local authority owns an ageing estate of community centres and buildings including some which are no longer fit for purpose.
The ongoing budget challenges mean it can no longer afford to maintain and operate them all and changes have been made to provide community facilities from fewer, but better, buildings.
In 2015 Halbeath was identified as one which could be considered for disposal or community asset transfer.
No applications to take it on have been submitted and the building has been under use for the last few years.
The only regular users were a boxing club and church group but existing users are being relocated and the centre is vacant.
SNP councillor Fay Sinclair said the potential loss of the boxing club in particular had been a worry for many people, but it was good news it had been relocated to Woodmill High which is more appropriate for its needs as it has showers and changing facilities.
Convener, Labour councillor Helen Law, said: "It make sense given the ongoing budget challenges we face – we can no longer afford to maintain and operate the current number of community centres we have – and the fact the building is no longer being used.
"Feedback from the drop-in event has been used to refine the plans which will include bookable community space and community access to kitchen facilities."
A safe walking route between the new nursery and nearby Carnegie Primary School is also being developed.
To ensure the new nursery will be available by the August 2020 timescale, the existing community centre will have to be demolished by the end of this spring.