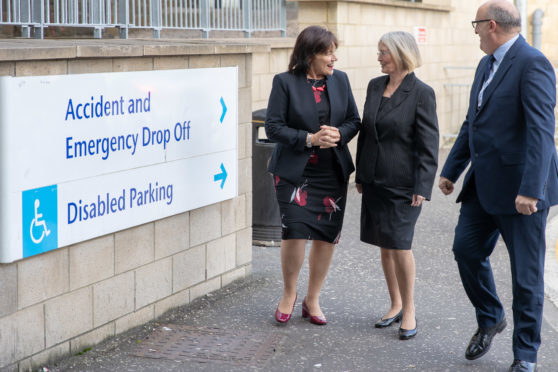 Health Secretary Jeane Freeman has voiced her fear that a cash shortage will impact on Fife's health and social care.
She urged NHS Fife to help find a solution to the 'legacy' deficit of the integration joint board overseeing the work of Fife's Health and Social Care Partnership.
Ms Freeman spelled out her concern in her annual review of NHS Fife, in which she also urged the board to meet more regularly with clinicians and improve its smoking cessation rate.
She also highlighted failures to meet the waiting time target for mental health services for children and adolescents and the 62-day referral to treatment for cancer target.
She praised staff professionalism and "excellent" work by NHS Fife during 2017/28, which included reducing hospital infections and consistently meeting the four-hour target for unscheduled care.
In a letter to health bosses she reported repeatedly hearing that an underlying pressure was the financial position of the partnership between NHS Fife and Fife Council, caused mainly by the rising cost of adult social care and drug prescriptions.
However, she said: "A clear additional pressure is the deficit with which the IJB (the partnership's integration joint board) began. I remain concerned that this 'legacy' deficit will continue to hamper the IJB in progressing its necessary work to meet our shared natural and local objectives."
She is negotiating with COSLA to address the situation and requested "cooperation from the board to assist me finding a reasonable and proportionate resolution".
The partnership has predicted an overspend for the year of £10.9 million.
A turnaround consultant has been brought in to review the service and identify areas for improvement.
NHS Fife and Fife Council share the cost of health and social care services, which include care home places, home care and GP prescribing.
Tricia Marwick, NHS Fife chairwoman, said: "There's no doubt that the social care package part of health and social care is rising quite considerably and that needs to be properly funded.
"We need to make sure that the packages provided are appropriate. There's plenty of work ongoing at the moment.
"We simply can't have a situation where it keeps rising, rising, rising. We need to look at what we are doing, how we are doing it and how we can do it better."
In her letter Ms Freeman concluded: "Whilst I recognise that NHS Fife is making progress in taking forward a challenging agenda on a number of fronts, I have been assured that the board understands the need to improve performance in some key areas, whilst maintaining the quality of frontline services and demonstrating best value for taxpayers' investment."
Ms Freeman said considerable work was under way to improve waiting times for children and adolescent mental health services and that the government's cancer delivery team was working with Fife to boost is performance in treating cancer within 62 days of referral.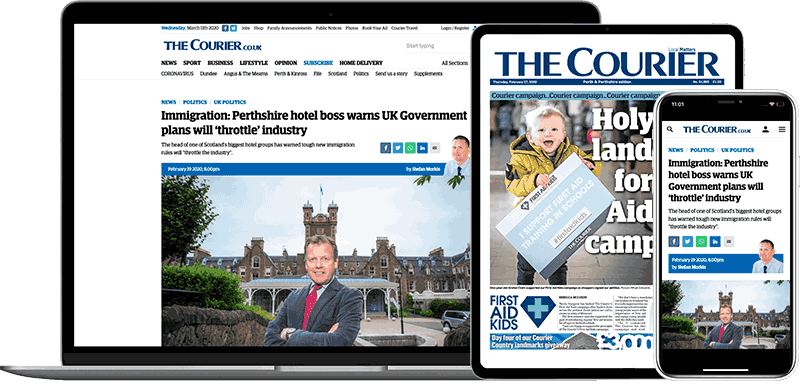 Help support quality local journalism … become a digital subscriber to The Courier
For as little as £5.99 a month you can access all of our content, including Premium articles.
Subscribe