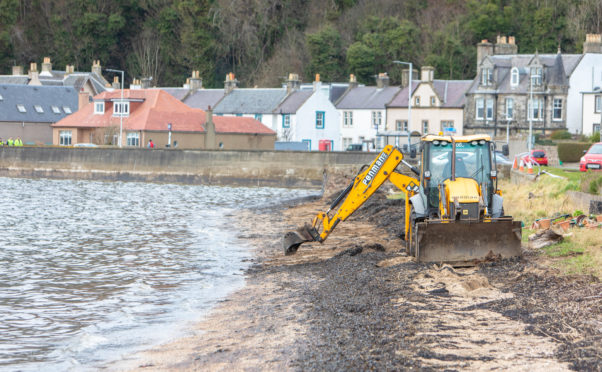 Two popular Fife beaches have been closed to the public after a devastating oil spill.
A cordon has been thrown up at Limekilns sands in west Fife as experts look into the cause of the contamination and arrange an urgent clean-up.
The area next to the harbour and the beach at Charlestown are also affected.
Notices have gone up urging people to avoid the area and not to take anything home from the beach.
Fish and shellfish gathered from the shore should not be eaten.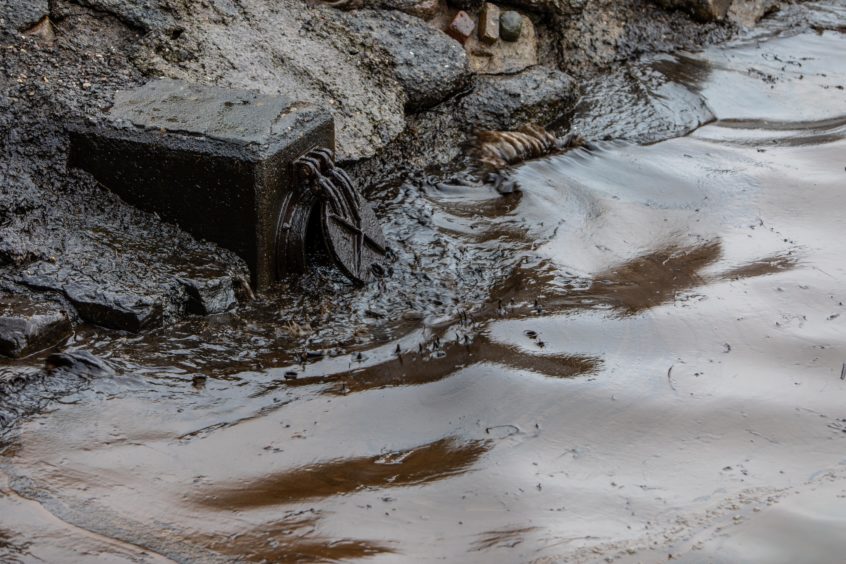 Forth Ports were alerted to the spill on Tuesday morning and immediately sent a pollution response vehicle to the area to investigate.
An initial probe suggested the substance was a light refined diesel which had come from a drain on land, although further inquiries have since ascertained it took place out at sea.
Calls have now been made for those responsible to be punished for any environmental damage.
Local people said householders had noticed a strong oil-like stench as they put their bins out on Monday night.
Jo McFarlane, chairwoman of the Charlestown, Limekilns and Pattiesmuir Nature Conservation Group, said: "We woke up to the sight of quite a lot of oil on the main Limekilns beach and some on the other beaches nearby.
"We called Scottish Environmental Protection Agency (SEPA) and Forth Ports also came down.
"They are currently taking the worst sections of oil off the beach to stop it going out to sea.
"A SEPA representative is examining the coast to see how far it has stretched along and to work out the source."
Jo said a goose with oil on its beak had been found on the beach.
"It flew off, which is a good sign, but it came back and it looked like there was more oil underneath," she said.
"Our community has been working very hard over many years to keep our beaches clean here.
"We're doing our best from our side but there's not much we can do when a spill or leak happens."
SEPA, Marine Scotland, Fife Council and the coastguard were all  on the scene last night.
Local SNP MP Douglas Chapman said there was still a terrible smell of oil but added: "The clean-up process is under way and the advice to the public is to stay away from the beach to allow the appropriate authorities to deal with the problem as efficiently as possible."
Mr Chapman said the Forth had remained relatively safe from oil spills , despite the millions of barrels of North Sea Oil transferred from Hound Point and Grangemouth over several decades.
"I have asked all agencies to keep me informed of developments and for them to maintain good communications with the general public," he said.
"I am a strong believer in the 'polluter pays' principle and I hope that any damage to our environment can be undone over time and those responsible brought to book over this spillage."