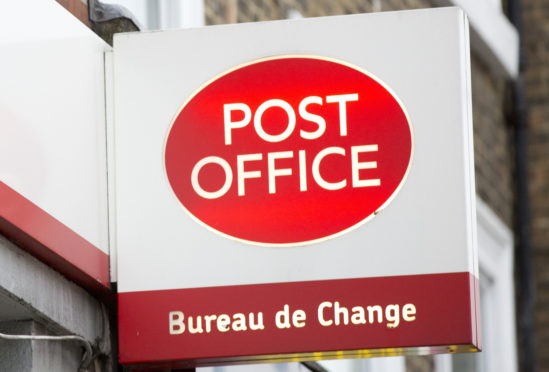 Mystery surrounds the temporary closure of three Fife post offices.
Post Office bosses suspended services at branches in Markinch, Leven and Coaltown of Balgonie on Wednesday February 6 and are said to be conducting an investigation.
A fourth branch in Alloa has also shut.
All of the affected services are housed within convenience stores run by Fife-based chain Eros Retail but are operated by the UK-wide Post Office Ltd.
Eros said they are working with the Post Office to restore services as quickly as possible but that the situation was out of their control.
Police are not involved.
A Post Office spokesperson said: "We sincerely apologise to customers for the inconvenience caused by the temporary closure of our branches in Alloa, Markinch, Coaltown and Leven.
"We understand and appreciate how much communities rely on our services.
"We would like to reassure customers that the decision to suspend services at any of our branches is never taken lightly.
"We take very seriously any decision to temporarily close a branch and will only do so when it is warranted.
"We are working hard to restore services for the community as quickly as possible."
A spokesman for Eros Retail said the suspension of in-store post offices was due to procedural reasons.
"We would like to extend our deepest apologies for these circumstances which have been outwith our control," he said.
"We are working with the Post Office in order to ensure normal operation is resumed for our customers as quickly as possible
"We fully understand the importance of Post Office services within the local community and are accordingly treating this as a matter of high priority."
Based in Markinch, the award-winning Eros Retail has seven convenience stores in Fife, one in Dundee and one in Alloa.
Most are run under the name Greens but some come under the Nisa Local banner.
The affected branches are Greens of Markinch, Little Greens in Coaltown of Balgonie, Little Greens in Alloa and Nisa in Leven.