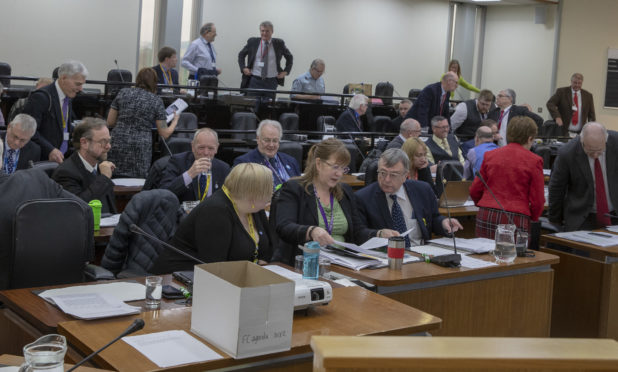 Cuts to education outlined as part of Fife Council's budget for 2019 have come in for strong criticism from some quarters.
Making up around half of the council's budget, education and children's services inevitably took a hit, although the SNP/Labour administration rejected proposals to cut music tuition, pupil support assistant posts, breakfast clubs, support for children and families through the voluntary sector, as well as proposed cuts to cleaning services in schools.
However, £1.489m worth of savings did go ahead, which will include a review of management structures in the secondary sector, a reduction in the teacher supply budget and, perhaps most controversially, primary class size increases in some cases.
Fife EIS, the largest teaching union in the region, praised the rejection of some of the savings tabled but said there was "little else to welcome" in the budget.
---
For full coverage of Budget Day for our councils, click here
---
"In the primary sector the proposal to increase primary class sizes will impact directly on every primary teacher," a spokesperson said.
"Workload will increase as time with individual children decreases.
"Stress will increase for individual teachers both in terms of working and in covering for colleagues absent often because of workload stress.
"Teachers as dedicated professionals will continue under these burdens, but for the future this is an intolerable mix.
"Secondary schools will, if the proposals in relation to cuts in promoted staff and in supply cover budgets are taken, will be changed utterly and not just in the future but now.
"Fife secondary schools will see workload increase.
"The ability to address behaviour management issues decrease. Career progression for staff significantly decreases with the knock-on effect on teacher recruitment – already acknowledged as a significant problem."
Members of the Fife People's Assembly also protested outside the budget meeting.
"There's still a cut to the budget here and there's no need for a cut because this council has got reserves that would more than cover any cuts to any services here and buy them a bit of time," spokesperson Tam Kirby argued.
"Instead of ring-fencing money for their own pet projects, the Scottish Government should be helping councils instead of hampering councils.
"It's stopping councils from doing what they are supposed to be doing which is helping the most vulnerable in society.
"It's time for it to end and we need a national campaign to fight back, say enough is enough and have councils properly funded."