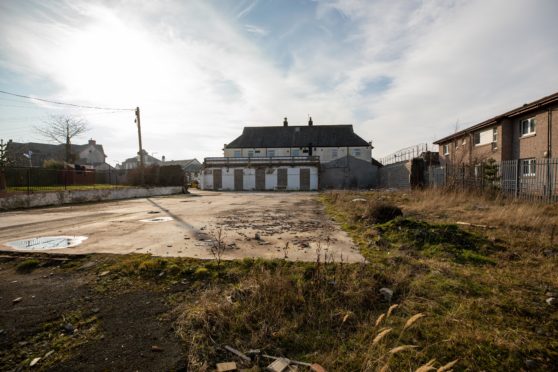 An ambitious plan to make use of a site in the centre of Lochore long considered an eyesore has already courted controversy.
Site owner Stuart Irvine wants to turn the brownfield land between 44-48 Lochleven Road into a storage facility where 41 storage containers would be placed.
Access to the site will only be available on 'meet and greet' terms with Mr Irvine's business partner who lives in a flat adjacent to the plot, and there will be one main entrance to the site which will be secure at all times.
The change of use planning application was formally lodged only a matter of days ago but some locals have already lodged objections – suggesting the proposal would not fit well in the area.
Grant Allan, acting on behalf of Mr Irvine for Grant Allan Architecture, has written to Fife Council asking it to back the plans.
"The storage units will be used for domestic storage, self-storage, commercial storage and archive storage," he said.
---
>> Keep up to date with the latest news with The Courier newsletter
---
"No hazardous or toxic products, perishable goods, live animals, flammables such as fuel or gas cylinders, or illegal goods shall be stored in any of the units at any time.
"The existing grounds lie vacant and are currently an eyesore.
"Turning this area into a storage base will make good use of the land and come in handy to the local community."
The plans also seek permission to erect and extend the ballast fencing around the vacant commercial land to keep people out of the site.
Local man Robert Ward is one of a number of people who have objected, meaning it is likely the matter will have to be decided by councillors rather than council planners.
His concern is that the site is in the middle of the village in the main road and he considers the land "unsuitable in terms of aesthetics".
"It's my strong opinion that this would lower the look of the area when local voluntary organisations are working hard to make the area a better and more presentable place," he said.
"Storage containers are a huge step backwards in this part of Lochore… it's not an industrial estate and shouldn't be treated as such."
Ballingry man Tom Kinnaird says the proposal would not be a "good fit" with the location.
"The potential is there for the 41 clients of the yard to frequently visit to load and offload so the traffic levels can't be predicted with any degree of accuracy," he added.
"The suggested fencing and gates are virtually transparent so the eyesore containers will be on full display within the community, with no regulation of their colour, cleanliness or their condition being enforceable."