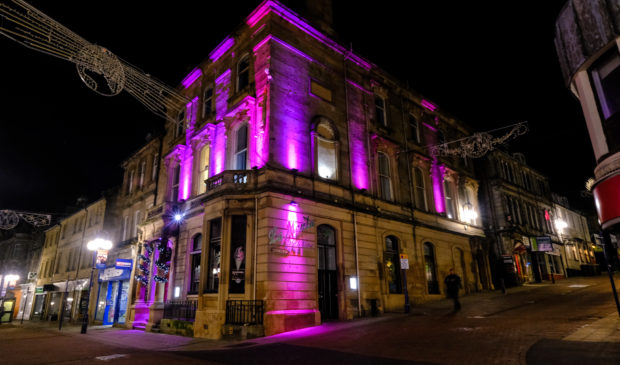 Dunfermline's night time economy is in safe hands as the Auld Grey Toun can raise a purple flag for the third consecutive year.
In addition, the local BIDs company, Dunfermline Delivers, is a finalist in a new category in the award scheme which honours places which are safe for revellers.
The new Place award reviews factors such as the diversity of the town's evening offerings.
The Purple Flag programme is managed by the Association of Town and City Management which works alongside partners and is backed by the Home Office, police and businesses.
Spearheaded by Dunfermline Delivers, the local initiative works with, among others, Fife Council, Police Scotland, Pubwatch, Community Safety Partnership, Street Pastors, Forth Crossing Security and Retailers Against Crime.
BIDs manager Lisa Edwards said the partnership worked hard for the accolade, completing a regular walking tour to fix things like lighting, graffiti, overgrown shrubbery and other concerns.
"This is an award for all our combined efforts and the support of all our businesses and we want to say a big thank you for all their help and commitment."
Also helping those on a night out are Street Pastors, who celebrate their 10th anniversary.
"For a decade, these volunteers have stayed up until 4am on Saturday and Sunday mornings to help people who may be vulnerable, have lost their friends, money or mobile phone," she said.
In 2017 it was estimated the Safe Zone had saved the NHS £75,000 over the festive period because late night revellers could get immediate first aid and support if vulnerable.
The award recognises a vibrant mix of dining, entertainment and culture.
Dunfermline is continuing to see new restaurants opening and there is a strong live music scene.
The cultural offering is also growing through the Outwith Festival, Fire Station Creative, the Alhambra, Carnegie Hall and Dunfermline Carnegie Library and Galleries.
Safety and wellbeing on a night out are other key measures for the award.
Dunfermline Delivers, with part funding from Fife Council, has continued to add to the lighting displays around the town centre, which also helps with safety.
The partnership was also able to introduce bus marshals in 2017 to prevent antisocial behaviour which was developing at the bus station, enhancing the successful taxi marshals initiative.
City of Dunfermline committee convener, Labour councillor Helen Law, said: "People on a night out in Dunfermline may not realise how much work and coordination goes on behind the scenes to help ensure a safe evening."
Community Inspector Ian Flynn added: "This is an excellent example of partnership working where various partners have pulled together for the greater good of those who use the excellent facilities within Dunfermline town centre."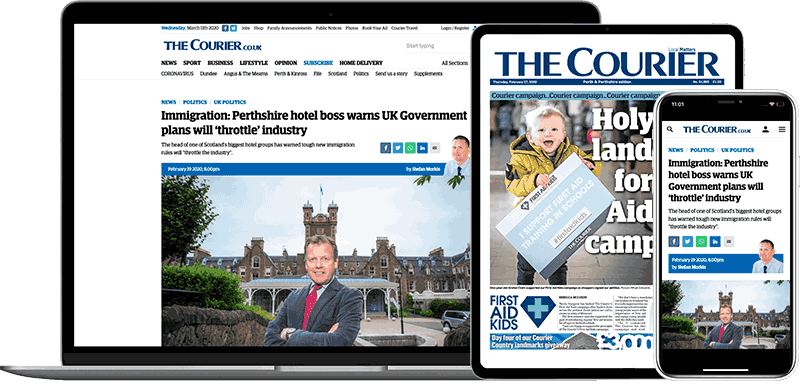 Help support quality local journalism … become a digital subscriber to The Courier
For as little as £5.99 a month you can access all of our content, including Premium articles.
Subscribe